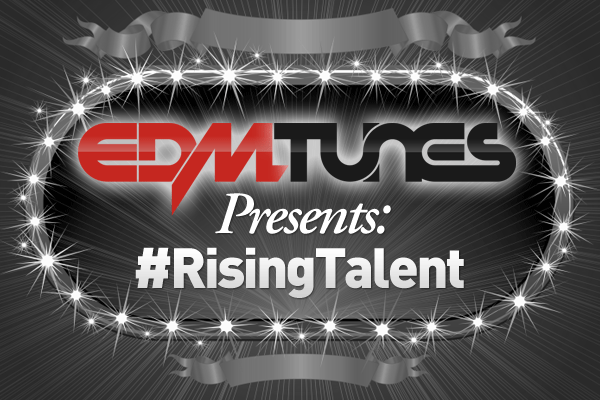 Each and every day, we get close to 50 track submissions from artists and producers all over the globe. As a blog and a connoisseur of quality music, we make it a priority to use our social outlets as an avenue for up-and-coming producers to get their names recognized. With the abundance of tracks sent to us from every part of the world on a day-to-day basis, it's definitely not an easy task picking out the great from the good. But with our love and passion for dance music, we will continue to strive for only the highest quality of music.
This week's artists have been carefully selected, having undergone a thorough critique process of their work. Originality, diversity and production quality are just a few of the factors calculated into the decision of determining what tunes resonate best with the listener. Our team here at EDMTunes pride ourselves on discovering new and undiscovered talent every week. We are constantly looking for the underground gems of electronic dance music and want to support those who truly deserve the recognition. We advise our producers to continue to submit their tunes to possibly be featured on this segment of our weekly #RisingTalent series.
For those who don't know, we have created an exciting fan-based contest out of this weekly series! Select your favorite artist from the list below and tweet the following:
Hey @edmtunes! @[insert artist's twitter name] is the next big #RisingTalent of 2014!
The artist with their named tagged the most over the course of the next 5 days will have their tune reposted on our edmtunes, edmtunesx and EDMT Team soundcloud account. Remember, you must use the #RisingTalent hashtag! Spams or repeated tweets will be ignored. Feel free to hashtag other #RisingTalent(s) that you discover on Soundcloud throughout the week so we could scope out some talents to showcase!
1) The Walton Hoax
Jeroen Vande Voorde and Peter van Ewijk make a brilliant team that balance each other out quite nicely: one producer and one composer. Although they live in different countries, they effectively manage to collaborate their ideas and utilize their strengths over the Internet. The duo aims to take their audience to a higher level they have not experienced before. The impeccable concoction of deep bass, dreamy vocals and mid-tempo beats are what make The Walton Hoax one of the most exciting musical projects of 2014. Chill out to this ambient future garage production.
Stumbleine feat. Violet Skies – Sleeping Through The Day (The Walton Hoax Remix) | Download

2) WE5
Wesley Chiu, better known as WE5, fell in love with electronic music in 2006. Since then, he began to take upon the art of DJing, which later unraveled into his hunger for producing originals. His inspirations range from all the greats, including Avicii, Porter Robinson and Zedd. Melodious and uplifting, his productions truly do speak to the heart. If you're a sucker for progressive house, this remix of Porter Robinson's hit will sweep you off your feet.
Porter Robinson – Sea Of Voices (WE5 Remix) | Download

3) Airia
Evan Smith, who goes by the moniker Airia, is an emerging artist on the scene who recently graduated from the University of Illinois. Going from producing hip hop beats in his bedroom to having his music aired on BBC Radio 1, Airia is living proof that hard work can go a long way. Although he enjoys jumping from style to style, he makes an active effort to keep originality and versatility at the forefront of all of his productions. His 140bpm trap edit of 'Kanye' by The Chainsmokers is a nice switch-up from the original that successfully keeps the vitals of the original record intact.
Kanye – The Chainsmokers (Airia 140 Edit) | Download

4) Bill Dess
Touching, moving, and emotional…this is how I would describe the core of every Bill Dess production. He is a 21 year old producer from New York City. His roots are a fascinating combination of hip-hop and jazz. His story is innocent and inspiring. Bill says, "All I have is my music and it's all I need." Bill has an undying passion for music and it is something that allows him to have hope that one day, he will be able to share his love for music with the rest of the world. This is what the #RisingTalent series is all about: discovering talented artists and giving them the exposure they need to get them one step closer where they want to be. Amidst the guitar-driven progressions, calming bass and spacious delays, you'll hear Bill Dess' emotive style. Enjoy!
Bill Dess – Every Time I See You | Download

5) Mustafa Ezer
Mustafa is an 18 year old producer who currently lives in Ankara, Turkey. Collecting inspiration from rock music and Daft Punk, he didn't necessarily have a plan as to what direction he wanted to take his music in. With two years of producing under his belt, he has decided that what matters most is not the genre, but rather the melodies in each of his works. This original track of his contains a catchy summer hook, a delicate piano progression and a saxophone that compels you to listen until the very end.
Mustafa Ezer – All The Way Home |

6) Dex Morrison
Young gun Dex is a rising producer from the Dominican Republic who has made quite a bit of noise with his raw talent. His team describes his retouch on the timeless classic, 'Viva La Vida' by Coldplay quite perfectly, saying that he takes the tune "for an intense and downright emotional injection of blissful club fuel." Being careful not to taint the beauty of the original record, Dex Morrison lays an excellent progressive spin on the crowd favorite.
Coldplay – Viva La Vida (Dex Morrison Retouch) | Download