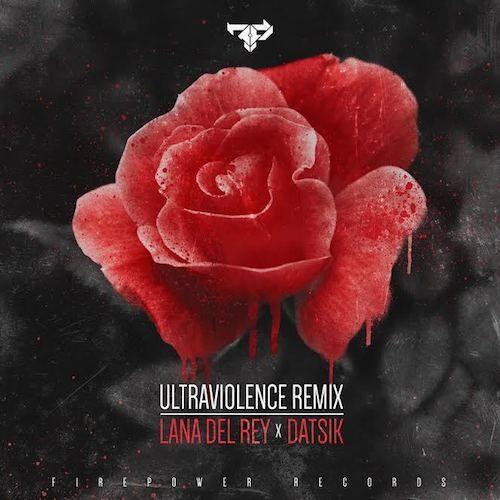 Lana Del Rey – Ultraviolence (Datsik Remix)
Lana Del Rey's third album Ultraviolence is one of the hottest releases of the year, and today, Datsik surprised fans with the release of his fresh rework of the album's title track. He managed to flip the indie rock ballad, 'Ultraviolence' into a mellow dubstep record that keeps the integrity of the singer's stunning vocals yet has enough bass and subtle punch fit for any dance floor. Many are familiar with Lana's original version, full of orchestral string instruments, piano melody and Del Rey's signature hauntingly soothing vocals. While the original is slow and gloomy, Datsik expertly injects this rework with new life by speeding the track up and giving it a subtle dubstep makeover.
Of course he did more than give 'Ultraviolence' a good kick in the rear, but has also slightly altered Lana's voice and ditched the strings. The addition of powerful driving kicks and an appropriately refined build up are a perfect lead into the amazing synth sounds, subtle trap high hats and underlying supporting baseline contained within the drop. Not to mention, Datsik also did an amazing job when using Lana's voice for the drop. Listeners may anticipate a heavy signature Datsik breakdown for the second drop, but he instead decided to restrain his style and kept this dubstep remix understated and minimal. Although this remix is a much more tame and mellow approach to modern dubstep, it is a welcomed and successful change. Datsik's take on 'Ultraviolence' only has slight traces of his signature bass heavy style, but the end result is an extremely tasteful, danceable and enchanting tune.
Listen to the Lana Del Rey's 'Ultraviolence' with its new dubstep makeover below, before it hits Beatport on September 23 via Firepower Records!