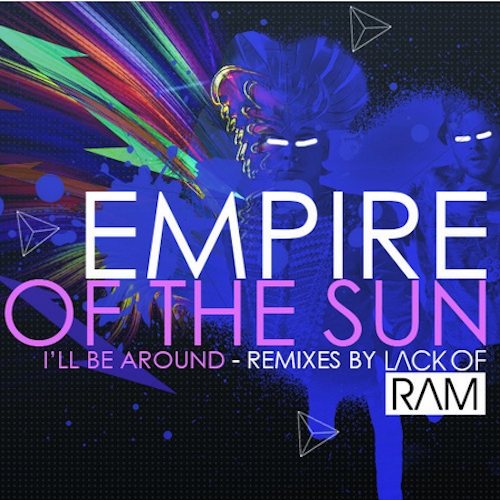 Empire of the Sun – I'll Be Around (Lack of Ram Deeper // Darker Remix)
The gracefully soothing Empire of the Sun original 'I'll Be Around' just got pulled down into a much darker universe, and it's damn sexy. It's not like EoS is a small band either, so taking on a remix of this size could be a fairly stressful task, but not for this new name. Ladies n' gents, we're proud to premiere to you: Lack of Ram's "Deeper // Darker Mix" of 'I'll Be Around'.
This remix comes as a part of a double remix package, with the disco remix already live on his Facebook and Soundcloud. The "Deeper // Darker" (D//D) remix is in an entirely different league though; while the disco mix is undeniably well executed, this mix reaches a certain level of grandeur seen normally in the work of veteran producers. Coming in at just over nine minutes, D//D is a bit of an odyssey (at least when compared to most of the remixes that are getting released these days) and that's a good thing. A great thing even. With every passing minute comes new details to the production, and every small detail seems to have a profound impact on the structure of the track. The beginning is haunting, with a twangy ambiance and a guttural bellowing bass. Spookiness follows shortly after with distorted and chopped vocals, but as things progress the track is brought into the light with lofty synths and those smooth Luke Steele vocals.
Trying to encapsulate everything Lack of Ram fit into this wonderful creation would mean writing an essay. There really is just so much to absorb. Plug yourself into the best headphones or sound-system you have access to, boost the bass, hit play below and go for a ride on what has to be the one finest remixes we've had the pleasure of sharing.