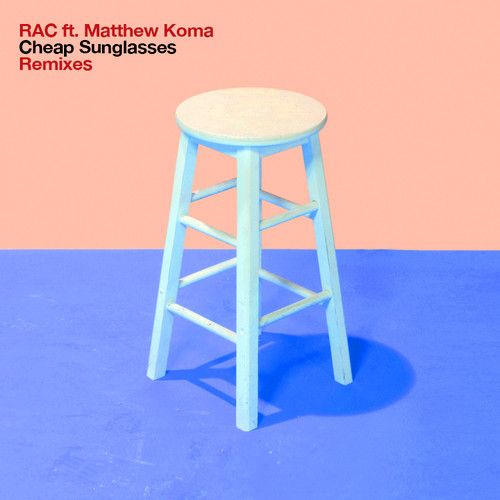 2014 has been nothing but a year of success for the Kentucky-born producer, Amtrac. His EP from last year, The Scheme, helped catapult him into the ears of listeners around the world, but his prolific and superb remix productions have really brought about the attention he so deserves. His Zhu 'Faded' remix is sultry and smooth, the Tough Love 'Dreams' remix is retro and funky as all get out, and that Gotsome 'Bassline' remix has a booming presence while retaining a certain level of ____. There's really just too many to name.
After a summer of touring with Kaskade, Amtrac's back with yet another new take on an old goody (ok maybe not old, but ya know what I'm sayin'.) RAC's collab with Matthew Koma 'Cheap Sunglasses' has been brought into Amtrac's lab and thrust back into the world with a reinvigorated vibe. While the original was kept slower and poppy, Amtrac gave 'Cheap Sunglasses' a little more hop in its step; vocal looping (with some cuts) and a background keyboard create an almost surreal ambiance to the tune, and the percussion set up paired with the tech-y bassline is classic Amtrac.
Savor these last few moments of summer and be sure to check out this smile-cracking remix of 'Cheap Sunglasses' below.