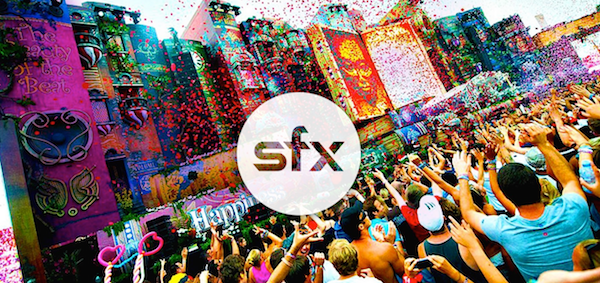 SFX, the largest global producer of live events and digital EDM entertainment content, announced today that they will be continuing the expansion of their company into the South American/Brazilian market by acquisition of Brazilian talent agency, promoter and event producer, Plus Talent. Founded 20 years ago by Luiz Eurico Klotz, Edo Van Duyn and Silvio Conchon, Plus Talent represents DJs and producers, books talent, and produces events and tours across Brazil. They also promote Tomorrowland Brazil and other leading franchises, such as Armin Only, I Am Hardwell and the XXXperience Festival.
This next big step for SFX is shaping up to be quite profitable, seeing as Brazil has recently emerged as a touring hotspot for international artists with festivals like Rock in Rio and Lollapalooza leading the way. Additionally, the country ranks as one of the top ten markets globally for recorded music. Not to mention, SFX's newest expansion of Tomorrowland, Tomorrowland Brazil, completely sold out in just three hours when tickets went on sale Saturday, September 6. The festival will have a staggering capacity of 180,000 over the course of the three day festival.
When explaining SFX's next expansion plan, Robert F.X. Sillerman, chairman and CEO of SFX Entertainment said:
"Plus Talent is an extremely talented and creative company, with the deepest experience in the Brazilian market. Edo, Luiz and Silvio understand every aspect of the business and we are delighted to have them in the SFX family of companies. We knew from other events that Brazilian fans travel internationally to see our shows, so the incredibly fast sell-out confirms the power of electronic music in Brazil."
Luiz Eurico Klotz, co-founder of Plus Talent commented on the matter by stating
"partnering with SFX is the next logical step for our company. Bringing brands like Tomorrowland to Brazil is a watershed moment for the scene we have so carefully nurtured here for the last 20 years. We are excited to continue to bring new brands, experiences and partners to Brazilian fans."
It definitely looks like the market in Brazil is shaping up to be a huge one.