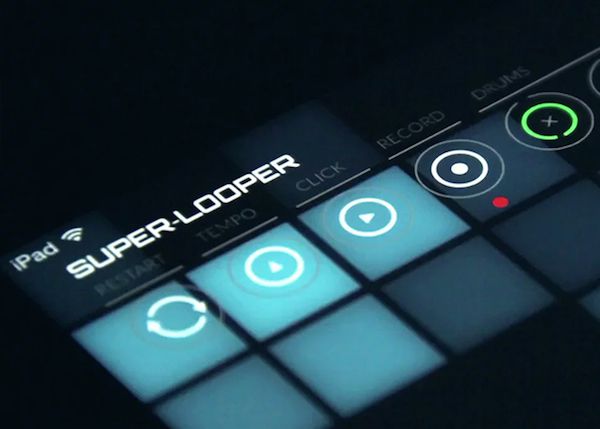 Oxford-based software agency, Univers Labs, is company that specializes in interactive mobile platforms such as iOS and Android apps and websites, and they've recently unveiled their new music app, Super-Looper. Super-Looper is an interactive music site and application that allows you to compose your own one-of-a-kind loops and then instantly share your creations with friends through social media.
By pressing on the top row of computer keys (Q through P), your computer instantly becomes an interactive music making machine by allowing you to create loops using four different drum tracks and single rhythm, chord, bass and lead tracks. Each track is recorded one at a time, with the drum, rhythm, chord, bass and lead tracks all offering a variety of different sounds to play with. The recorded tracks can then be layered on top of others, resulting in a quick and easy music creating experience. The site also offers a tempo change feature and comes with a working metronome that allows aspiring computer musicians to keep accurate time while layering and recording various loops, drum tracks and rhythms.
Although Super-Looper isn't likely turn you into a famous EDM producer, the result is a fun and quick way to be creative and interactive with music that you can then share via Facebook, Twitter or with a direct link. Check it out, give it a spin, and let us know what you guys think. Who knows, maybe online applications like this will help foster creative crowd sourcing and get newcomers into the spotlight.