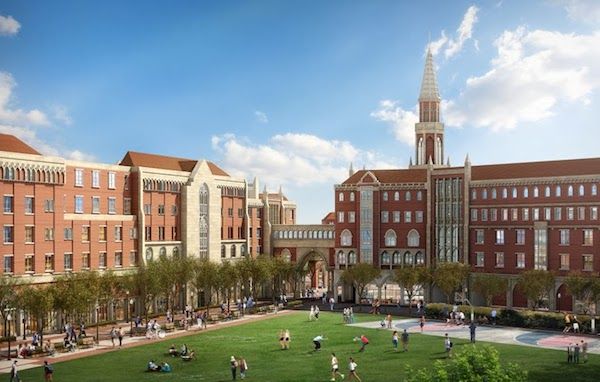 The guys over at THUMP sent a top notch team deep into the internet and across the continent to collated a list of North America's top schools for electronic dance music. They evaluated and assessed each college based on the following criteria: local club life, regional festival access, electronic production choices at the schools of music, on-campus activities, and dance music-specific course offerings. After being evaluated, ranked, weighted and compared, THUMP was able to compile the first official list of Best Universities for Electronic Dance Music.
Some obvious standouts here are USC and NYU. USC is in the hotbed of American dance music – Los Angeles, and the same can be said for NYU. EDC and most Insomniac events happen in USC's backyard, while NYC boasts Electric Zoo, various Governor's Island events, and a slew of some of the most iconic nightclubs in the world for house music. University of Miami is an obvious presence on this list, and while we're not going out of our way to do some research on McGill University or Brown University and how they are on here, definite props to them for getting down with the best of them.
Click here to read the breakdown of each college that made the list (as well as those that made honorable mention).

10. (tie) Penn State University – State College, PA
10. (tie) Brown University – Providence, RI
9. Clemson University – Clemson, SC
8. University of Michigan – Ann Arbor, MI
7. University of Toronto – Toronto, ON
6. University of Texas at Austin – Austin, TX
4. (tie) University of Miami – Coral Gables, FL
4. (tie) McGill University – Montreal, QC
3. New York University – New York, NY
2. San Diego State University – San Diego, CA
1. University of Southern California – Los Angeles, CA
Honorable Mention:
DePaul University – Chicago, IL
San Francisco State University – San Francisco, CA
University of Colorado, Boulder – Boulder, CO
University of Florida – Gainesville, FL
University of Victoria – Victoria, BC