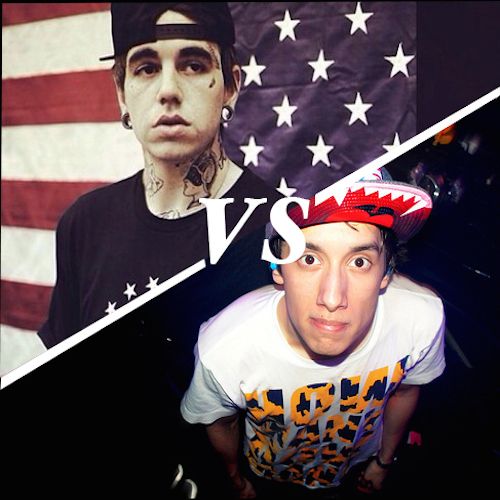 Something in the Texas air is making DJs' blood boil. Less than two months removed from the fracas that ensued at Mystic Music Festival in Houston, involving MiMOSA, Downlink, and a bottle of vodka, violence strikes yet again at this weekend's Foam Wonderland in Austin. Crizzly, a member of War Path Group, appeared on Saturday night alongside fellow bass producer Oscar Wylde of CAKED UP, as a guest in his hometown of Austin, Texas, but soon found himself in a heated altercation mid-set. According to the video, Crizzly upset Wylde when he reached for the mixer, as the two are seen darting out of view of the camera. Just seconds later, Wylde returns to the decks and blatantly screams into the microphone 'Crizzly just got punched in the face!' The original report states that both parties involved seemed intoxicated, but soon after the events conclusion, Crizzly took to Twitter to vent, and confirmed his sobriety.
I'm sorry this is all getting out now. I'm really disappointed in someone who I thought was my friend.

— ♕CRIZZLY♕ (@crizzly) September 2, 2014
I'd also like to clarify I was 100% sober… hadn't had one drink all night. — ♕CRIZZLY♕ (@crizzly) September 2, 2014
Oscar Wylde also took to Twitter to express his frustration with the situation.
Violence solves nothing, but neither does running your mouth. Nobody wins. #shitty — OSCAR WYLDE (@OMFGITSOSCAR) August 31, 2014
Although the exact cause of the altercation between the two bass producers Saturday night is yet to be known, we can only hope that both parties can move on accordingly to avoid any lingering animosity and further media attention. Check out the back-stage video below and let us know what you think about the situation.
via EDM.com