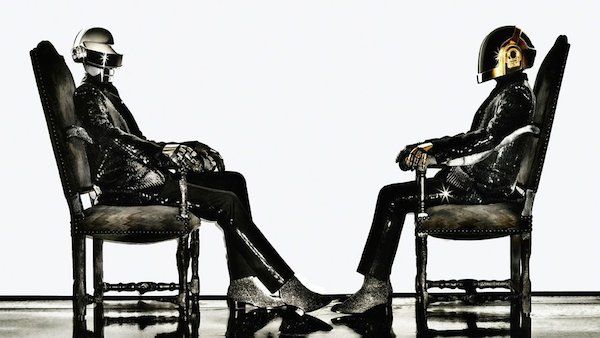 This coming November, French film director Mia Hansen-Løve is set to release the EDM-inspired film, "Eden" which will showcase the rise of French robot duo, Daft Punk, during the early 90's. The film is a story about a DJ duo, played by actors Arnaud Azoulay and Vincent Lacoste, and the struggles they had to go through to make their own music. Eden is based on the experiences of Hansen-Løve's brother (and co-writer) Sven, who was one of the pioneering DJs of the French rave scene in the early 1990s. Paul (Félix de Givry) and his friends, including Guy-Manuel de Homem-Christo and Thomas Bangalter (otherwise known as Daft Punk), see the potential of underground garage music and as their raves become more and more popular, they experience pure bliss only to be overcome with troubles due to the changing times and the demands of everyday life. Hansen-Løve's film focuses on the visual and audio experiences of the audience, including a number of beautiful faces and bodies, impulsive movements, rushes of cascading light and color and of course, music, music, and more music, including three Daft Punk tracks. Eden is said to be "a film that moves with the heartbeat of youth".
The first trailer of the film has finally been released, portraying Daft Punk going through obstacles to reach the top of the music scene. It showcases how garage music was becoming more popular in the early 90's France and gaining more traction, which subsequently inspired the French duo to start DJing together in their early 20s. Based on the trailer, it isn't difficult to conclude that "Eden" is a film for Daft Punk fans and music lovers alike to get excited about, as it has the potential to be an amazingly inspirational film about the struggles, hardships and joys that come from following one's dreams.
Watch the first trailer for "Eden" below.