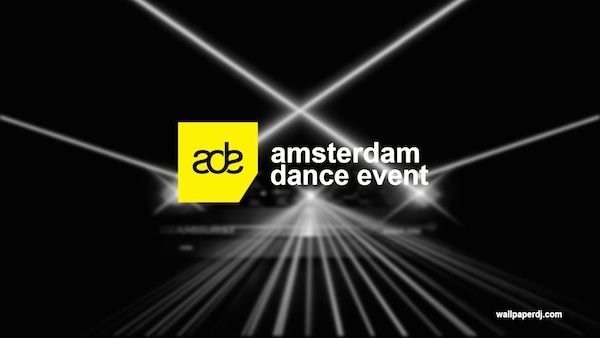 The Amerstdam Dance Event, or ADE Festival, is a five day concert experience that features 300 events and 2,000 DJ's, including this year's acts, Armin Van Buuren and David Guetta. The events are held within 80 different clubs and venues and  attracts 300,000 festival visitors from around the globe every year. Although ADE is a fun and lighthearted event overall, the negative effects of illegal drug use were felt at this year's events as three festivalgoers were pronounced dead during ADE's festivities.
Though their names have not been released publicly, three attendees, a 33-year-old Serbian man, a 21-year-old Dutch man and 41-year-old woman from Utrecht, all died during Amsterdam Dance Event this year. The 21-year old man from Oude Wetering and a 33-year old man from Serbia died last Sunday, presumably to the consequences of drug use, however, autopsies have yet to be performed on either of their bodies. The 21-year-old man was said to be at a party at the Westergasterrein and died in a hospital, while the Serbian man became ill in Club Lite and tragically died on the street.
Most recently, a 41-year-old woman from Utrecht died from the effects of drug use yesterday. She was at a party on the Westergasterrein and then went to a party at Club Lite at the Jan van Galenstraat. There she started to become unwell. At that point, her husband took her in a taxi to a hospital, where she died shortly after arrival. According to a medical examiner's the woman was deceased by ecstasy.
Once ADE, the municipality and police caught wind of these situations, concertgoers were asked to throw away their pills because they may have been contaminated. The municipality said they were "shocked" by the three deaths and they hope that the incidence will soon become more clear.
ADE director Richard Zijlma also commented on these three heartbreaking losses by saying, "the ADE organization is shocked by these tragic accidents. We are in close contact with all of the venues, municipalities and emergency services that are part of the ADE Festival and every precaution is taken to ensure the safety and security of the audience at all participating venues. Each venue is responsible for its own security and door policy and a comprehensive inspection is also completed at every venue entrance." He added, "drug use is not tolerated in any way and ADE and its partners make every effort to ensure that people are behaving responsibly at the event. Our thoughts are with the families and friends at this time and we would like to express our deepest sympathy to them."
The Amsterdam Dance Event organization "is utterly shocked by the sudden death of three people that attended events that took place as part of the ADE." They stated, "our thoughts are with the families and friends as well as the affected organizations. What was set to be record breaking edition is now overshadowed by tragedy."
With more and more news stories reporting increased amounts of drug related deaths at raves and festivals, many people are becoming disheartened and disenchanted with this type of music culture. Although concerts and festivals are a place to have fun, enjoy the music and let lose, we all must keep in mind the dangers that come from choosing to partake in illegal drug use because, as demonstrated, the consequences are dire. Our thoughts go out to anyone that has been personally affected by the loses that occurred this past weekend. This incident, among the many other drug related deaths that have been happening as of late, is a cry for a more educated and informed public on the issues of drug use and abuse.