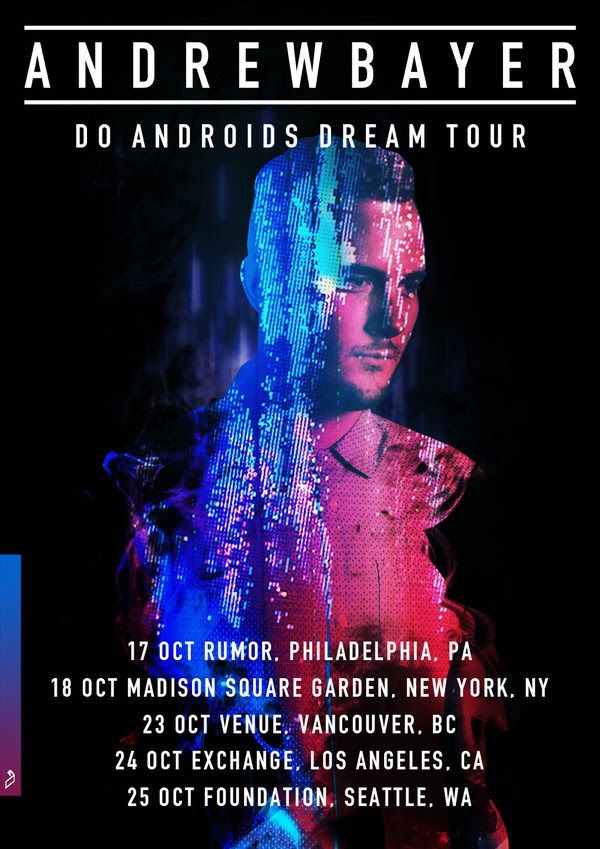 Perennial fan-favorite and Anjunabeats veteran Andrew Bayer is doing something he never does: He's going on tour. And a fairly extensive one at that, at least with regards to how much space the Washington D.C native is covering. Starting off in Philadelphia, then naturally traipsing through ABGT100, and finishing up all along the West Coast, Do Androids Dream is the best chance to catch Andrew in action to date.
Andrew Bayer has been known to Anjunabeats fans for quite some time, and to us here at EDMTunes as well. So much so, that his sophomore artist album, If It Were You, We'd Never Leave, was one of our favorite and most highly regarded albums in 2013. Mr. Bayer's ability to jump from 130+ BPM trance, through Anjuna-tinged big room and progressive – think 'Bullet Catch','England', 'Once Lydian' – to the half beat, organic electronica found on his full length albums is unmatched. The previous sentence doesn't even dive into the deeper trends of his discography; Andrew has appeared multiple times on the Anjunadeep compilations with efforts such as 'It's Cool' (alongside label boss James Grant).
This list of accolades makes him one of the most popular members of the Anjunabeats family, however, his reluctance for multi-date tours in favor for single, somewhat scattered, performances keep him firmly within the underground, far away from the unoriginal and bright lights of  American EDM.  Of course, Andrew's live sets are undoubtedly gorgeous, careening through Anjuna favorites and personal discographies with ease perhaps only matched by his label mates, Above & Beyond.
It should go without saying that Andrew Bayer is long overdue for a tour of this magnitude, and it's still only a 5 date tour! With that in mind, if you are a resident of Philly, Vancouver, Los Angeles, or Seattle, and you're only planning on seeing one show this month, it needs to be Andrew Bayer.