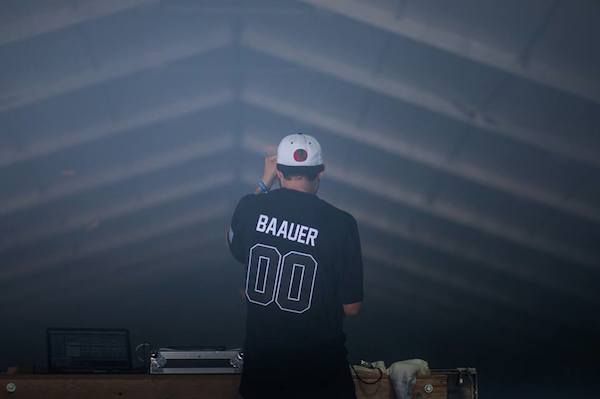 Baauer is one of those producers who, despite only having released a small handful of records in the past year, has secretly been creating and amassing a great quantity of original music. The Philly-native recently posted a Facebook photo of an 85 song playlist full of unreleased tracks with the caption "need to get some of this out finally…pick one from here and ill put it on soundcloud RN." Amongst a sea of intriguing titles, including a VIP version of his infectious hit, "Harlem Shake", Baauer's followers answered his request and decided on an unfinished collab with Aluna of AlunaGeorge, titled "One Touch". Moments later, a snippet of this track popped onto his Soundcloud.
Although the preview is only 49 seconds long, it has a lot to say. The introduction opens up gently and airy, but quickly builds momentum as the tune progresses and opens up with each new layer added. The buildup turns from soft and understated to something a bit harder and adrenaline pounding. The preview culminates with a booty shaking, chain rattling snippet of a drop. Although fans only get a taste of an amazing intro and a couple bars of this twerk record, it's hard to have any further idea of how this track will round itself out.
This unreleased preview isn't the first time that AlunaGeorge has met with Baauer's sound, as he previously remixed their hit track, Attracting Flies, which racked up over 1.3 million plays on Soundcloud alone. Preview Baauer's unreleased collab with Aluna Of AlunaGeorge below!