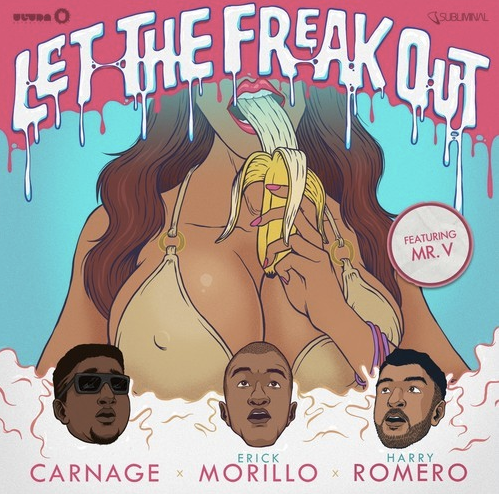 With the title seemingly saying it all, the collaboration between Carnage, Erick Morillo, and Harry Romero, is definitely real. With such a diverse range in their own unique production styles, this track has been in the making for over two years now. With the track originally a collab between Morillo and Romero, Carnage was brought onto to finish the track, 'Let The Freak Out',this past Miami Music Week.
With tech house not being in Carnages repertoire, the South American native put his own unique spin onto what the two veterans had already developed. By throwing in a stronger bass line, a more obvious drop, Carnage was able to put his own style into the track while maintaining the originality, Erick Morillo and Harry Romero had developed long ago.
With this being Carnage's first venture into the tech house world, check out 'Let the Freak Out Below', and let us know what you think?