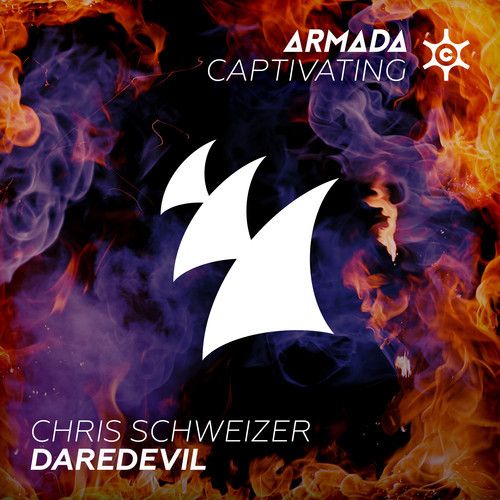 Chris Schweizer – Daredevil
Armada's renewed sub-labels are slowly getting the ball rolling with new tracks, and so far everything they've put out has been top notch. Armada Captivating has already shown promise with the release of David Gravell's 'The Last of Us' and a Beat Service remix of Paul Oakenfold's 'Touch Me', but they're really bringing the fire with their third release: Chris Schweizer's 'Daredevil'.
Standing as one of the leading Argentine producers, Schweizer captures the essence of Armada Captivating and their desired Trance 3.0 sound. Daredevil exhibits the best traits of progressive, electro and trance. The build up alines itself more towards the trance world, with uplifting synthetic chords, whooshing ambient white noise, and acute stabs for maximum suspense; the breakdown is whirlwind aggressive electro sounds with a progressive melody. It's tracks like this that drive the evolution of genres, or even create new ones, and Armada Captivating is on the forefront of this evolution. Who knows, if they keep releasing tracks like this then Trance 3.0 might end up on the genres list on Beatport.
Chris Schweizer – Daredevil | Purchase