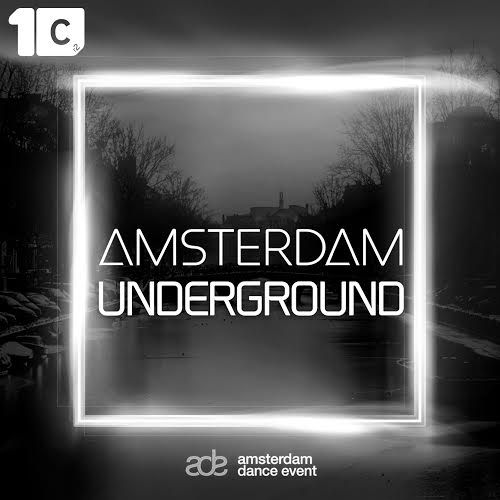 Amsterdam Dance Event (ADE) is right around the corner, and this year it's as grand as ever. The world's largest club festival will have over 350,000 visitors, 85 venues, 300 events, and 2,200 artists, along with a substantial series of industry seminars with 100+ panels and 200+ speakers across 5 venues. So there's a lot to get excited about.
But wait, there's more! CR2 Records has put together a playlist to celebrate their 10 year anniversary and this year's forthcoming ADE: 'Amsterdam Undgerground'. With 20 total tracks, and 10 exclusives, CR2 has brought you more up-and-coming talent to delve into.
Their Amsterdam Underground comp will be sold exclusively through Beatport for two weeks as of today, but can be pre-ordered on iTunes, where it will release on October 19th. The comp features tracks from TÂCHES, Moon Boots, and Lee Cabrera & Thomas Gold, as well as exclusive new names like Max Chapman, Loge21 and Rektchordz.
Along with the release of this compilation, CR2 is giving producers a chance work with their A&R team at this year's ADE; those who can't attend this year will still have an opportunity through an online contest: Producers can submit their best music for signing consideration at Amsterdam Dance Event to demos@cr2records.com with the subject headline "ADE DEMO SUBMISSION". Deadline for submissions is Friday, October 10th. To put that in perspective, take a look at Pierce Fulton. A Pierce demo was picked up by CR2 A&R lead, Mark Brown, and now he's touring the world and landing top spots on music charts.
"The idea of this is to really connect with the new producers making music. We want to be the first label people come to with their new music. With the launch of Sample Tools by Cr2 earlier this year, we've been helping producers improve their music with our best selling Production Toolkits & mastering service. We are very excited about finding the next superstar!"