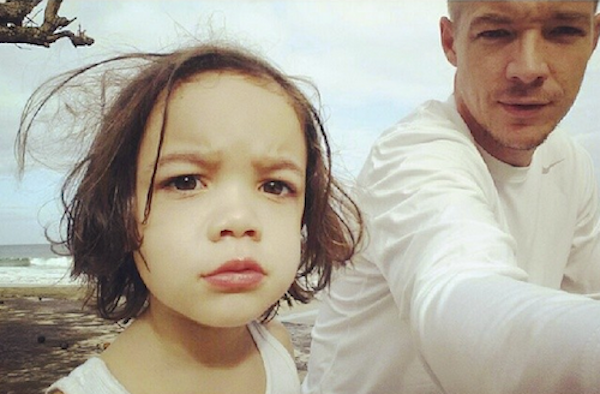 Diplo
is expecting a second child with the mother of his first son,
Kathryn
Lockett
. The superstar's 'Baby Daddy' Twitter handle appears to be more than just a joke, as Kathryn is expected to deliver in the next few weeks. Diplo and Kathryn share a son named Lokett, now four years old. While the two are not an official item, Diplo remains a strong presence in his family's life. A source told the
New York Daily News
:
"She's due in the next couple of weeks. Her friends recently had a baby shower for her. She and Wes aren't together, but he's actively involved in [Lockett's] life."
Still, the Mad Decent maverick has a heavy 2015 lined up aside from a baby on its way. Fresh off a powerful brigade with Skrillex unleashing new JACK Ü material on BBC Radio 1, Diplo will also be headlining Madison Square Garden with Sonny this New Year's Eve – not to mention a new Major Lazer cartoon show coming to FXX, paired with the new Major Lazer album also due out next year. But if anyone could handle all this at once it would definitely be Diplo. Congratulations to Wes on the new baby!