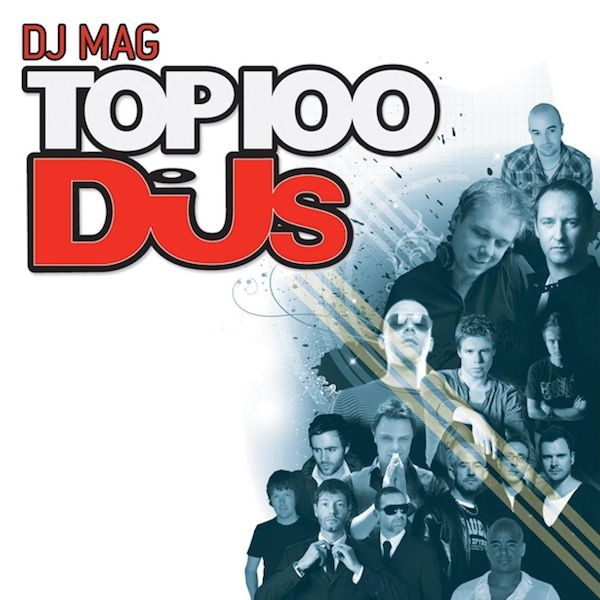 Earlier this week, DJ Mag unveiled the results of their 2014 Top 100 DJs poll and, once again, Dutch powerhouse Hardwell snagged the #1 spot. It may not have been the most surprising win, especially since its extremely common to rank consecutively at #1 for at least two years on this list. In the past, Paul Okenfold, Paul Van Dyke, Tiesto and Armin Van Buuren all basked in the glory of being rewarded #1 for more than one year. Collectively these 5 artists, Hardwell included, have dominated the charts at the #1 spot a total of 14 times over the past 18 years that the polls has been around.
Despite the DJ Mag's poll having received a handful of positive responses, it appears that the general consensus among those in the industry, even those ranked on DJ Mag's Top 100 List, is one of complete indifference. The problem is that DJ Mag attempts to rank DJs on their list solely by polling music fans on their favorite acts, but in the end, the results boil down to a popularity contest of recognizable names sprinkled with social media and popularity influences, and even some bribery. While many who voted on the poll are somewhat musically savvy, at least to the point of knowing who their favorite artist is and why, some other voters may not even know the difference between a DJ and a producer, nor know the difference between any of the DJ they're deciding to vote for. It is all too easy to give a skewed and distorted perspective, which leaves the extremely gifted and truly talented DJs completely out of the picture, like A-Trak, for example. Or literally 90+ members of the Resident Advisor Top 100 list. 

Overall, there may be some truth to the results when you consider that in order to reach the top of any industry, an artist must have some amount of genuine talent that got them there. That being said, if you are looking for a true reflection of who the world's best and most talented DJ is, look somewhere else.
Here are what some of the ranked artists on the DJ Mag Top 100 list had to say:
Knife Party (Ranked #53) & Dillon Francis (Ranked #54)
Oh no, number 53. Surely the next step for us is sucking dick for crack money, and then…a slow fade into irrelevancy. @DJmag — Knife Party (@knifepartyinc) October 19, 2014
@knifepartyinc @DJmag I'm one spot above you……I'll suck your dick for your spot….and some crack? — DILLON FRANCIS (@DILLONFRANCIS) October 19, 2014
Deadmau5 (Ranked #16)
nobody gives a fuck. really. not one. RT @clintixe: @deadmau5 @DJmag #Top100DJs results getting displayed in the reverse order.. — deadmau5 (@deadmau5) October 18, 2014
  Other DJs chimed in on Twitter as well to express their opinions on the list:   
The only reason I made it on the @DJmag top 100 in 2010 was cus my management at the time did a deal with a social media company without… — Boredom made me say: (@Mat_Zo_MRSA) October 19, 2014
You were forced to put makeup on, weren't you? @HARDWELL — Sacha (@SachaVibes) October 18, 2014
Congratulation to Hardwell for putting the more money on the table to get the crown again 🙂 — Sébastien Léger (@therealsebleger) October 18, 2014
No @atrak in the DJ mag top 100? how about the 3 major dj titles (DMC, ITF, Vestax)? 5 world championships? #respect — Mr. Rager (@MrRagerx) October 18, 2014
 The @djmag #Top100DJs is not even halfway through and you can easily see who paid for votes already. — Rukes (@rukes) October 18, 2014