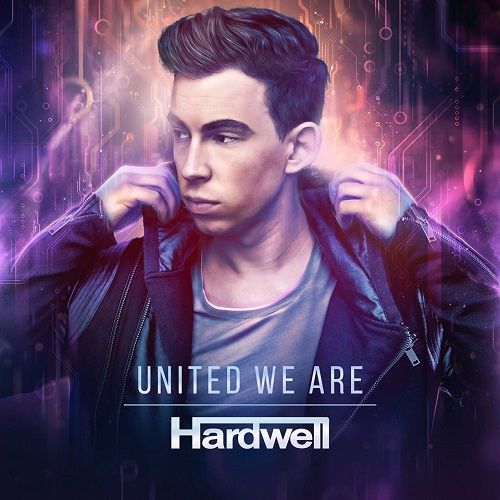 Only days before reclaiming the position as DJ Mag's #1 DJ for the second year in a row, Dutch powerhouse Robbert van de Corput, aka Hardwell, released fresh news regarding his upcoming album and international tour at a press conference at Amsterdam Dance Event. The debut album, which will be titled United We Are, is to be released on January 23 of next year.
"It's my first album, and it's so close to being finished now," Hardwell said at the press conference. "With the title, I wanted to refer to how music is the universal language. No matter where I play on earth, which country or culture or continent, they can all relate to the songs. No matter where you're from, dance music reaches out to everybody and it was this exact feeling I wanted to tap into with this album."
In accompaniment to his debut album, Hardwell also announced that an international United We Are tour would be set to take place next year. Coming in hot with a brand new stage set-up and design, the Dutchman claimed that his next tour will set the new bar for dance shows.
"This is going to be a completely new show, with a new stage design," Hardwell said. "Going on the sketches of the show so far and what the stage is going to look like, I think this is going to be the new standard of dance culture, because we're almost producing an indoor dance festival."
All of this will have to wait however, as DJ Mag's top dog still has a busy 2014 to finish up. Hardwell is currently about to start the North American leg of his I AM HARDWELL tour which will kick off in Chicago this Halloween. The tour will then continue to make stops in Toronto, San Francisco, Los Angeles, Vancouver, and Miami, before concluding in New York City's Madison Square Garden. Tickets to these shows are still on sale and can be found here at the I AM HARDWELL website.

Source: inthemix