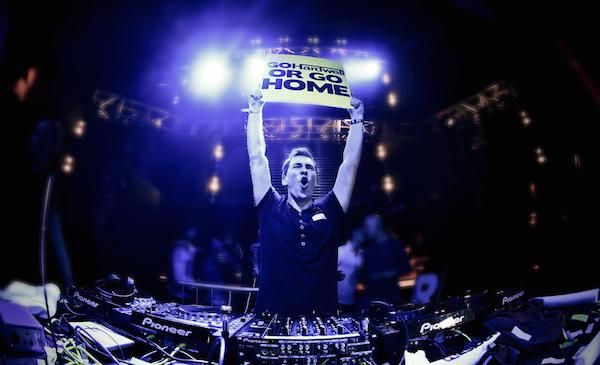 Tickets
October has no shortage of massive shows and big events. Halloween 2014 will be a night to remember. With Insomniac's Escape: All Hallow's Eve, BOO! in NYC with Knife Party and DJ Snake (among others), and Skrillex show that's sure to raise a few hairs and spike some rates, the night will be full of booming beats and raging crowds. Perhaps the biggest show of them all will be the Chicago kick off show of Hardwell's "I AM HARDWELL" North American Tour.
Hardwell recently released a half an hour mini mix to prep fans for the North American leg of his world tour, to show the kind of energy he'll be bringing to each stop. The mix gave us a glimpse into what his live sets would be like, and featured tracks from the likes of Deorro & J-Trick, Coldplay, and W&W. This is all well and good, but what if we wanted to know what Hardwell was jamming to right now? Like what are his personal fav's at the moment? For those of you wondering the same thing, don't worry we've got ya covered. EDMTunes has the 10 tracks the young all-star can't stop listening to, in a wonderfully convenient playlist.
As Hardwell tours across the US and Canada, stopping in Toronto, San Francisco, LA, Vancouver, Miami and NYC, these will be the tunes he's bumpin' too en route to each city and in his down time. We've gotta admit, this is a pretty impressive top 10. There's some banging tracks from his own Revealed Records, chill out tunes from the likes of Gorgon City, and everything in between.