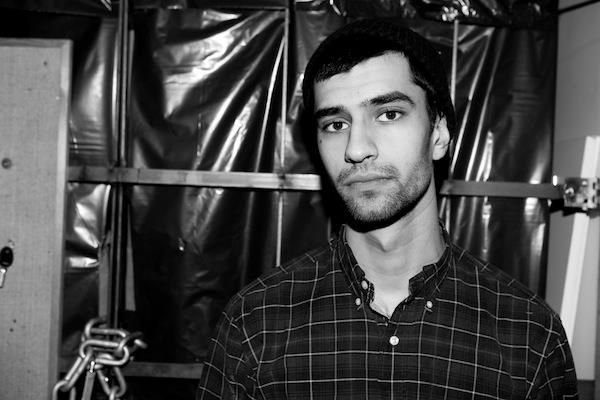 Just days after the release of his
Jackie EP
and critically acclaimed performance at
Madison Square Garden
, we are absolutely chummed to get our hands on
Jeremy Olander
's 'Top 10 Tracks Of All Time' list. Not of the moment, but of all time. It's always very interesting to see what a DJ as prestigious as Jeremy Olander thinks of music over time, and this is exactly what you're getting here. The evolution of dance music, through the eyes of one of its most beloved contributors. There's no fluff, and not much for us to add here in terms of journalism, as Jeremy has written it all himself! A few usual suspects appear on this list, including Pryda, Stardust, Tiga, and old school Tiesto. A surprise reading through this was the somewhat-buried project, Buy Now, from none other than Steve Angello and Sebastian Inggrosso. Check out 'For Sale and the rest of the list, straight from him to you, Jeremy Olander's Top 10 Tracks Of All Time, in his own words:
1. Buy Now – For Sale
My favorite alias from Steve Angello and Sebastian Ingrosso. It came out in 2005 and everyone played it back then. I pretty much grew up on this track and it opened up a new sound realm of house music for me. You can hear some Daft Punk influences here and there throughout the track, which is probably a reason why it stuck like it did.
2. Pryda – Aftermath
Vintage Pryda buildup and one of the most epic (no pun intended) 15 minutes of progressive house music there is. What's strikes me with this track every time I hear it is that despite its length, it could probably go even longer.
3. Armand Van Helden – My My My
The first Armand Van Helden record I heard and it brings out a lot of old memories from that time in my life. Remember this one being on heavy rotation on commercial radio and MTV and yet you never got tired of it. The sampling work from Gary Wright's "Comin' Apart" is spot on.
4. Roger Sanchez – Another Chance
Stands the test of time until today and has an infectious melody. After hearing this for the first time it stuck and me and my friends found ourselves humming it everywhere. We went to a record store, humming the melody to the guy working there and, to our great relief, he instantly dropped the name of it. I still have the record at my place somewhere.
5. Chemical Brothers – Block Rockin' Beats
I admit I was pretty late on the Chemical Brothers band wagon. "Block Rockin' Beats", which I think came out in 1997, really struck a chord with me when every radio station played it. I still listen to it a lot to this day and find the Chemical Brothers' music and their career really inspiring.
6. Stardust – Music Sounds Better With You
This track needs no introduction. Even if you're not into dance music, you've probably heard this on more than one occasion. One of Thomas Bangalter's finest work and a master class in quality French house at its best. Absolutely timeless.
7. Stonebridge – Put Em' High
A true funky classic with great vocals from one of the Swedish legends in dance music. Not sure if this was one made it big outside of Sweden and the UK, but for me and my friends it was huge.
8. Tiga – You Gonna Want Me
Tiga is someone I've followed for a long time and he's got a remarkable knack for writing simple but extremely hooky vocals, and this is one that he made with Jake Shears is no exception.
9. Daft Punk – Da Funk
Asking someone what their favorite Daft Punk track is like asking someone for their favorite child. It's impossible. Since I have to pick one, I figured I'd take one that's slightly unexpected but still deserves on be on the list. "Da Funk" is a banging track!
10. Tiësto – Flight 643
I was never really into Trance that much, but the little time I did spend listening to it was to the tunes of "Flight 643". It represents an era in the early 2000s when the genre was at its peak and the king was, of course, Tiësto.