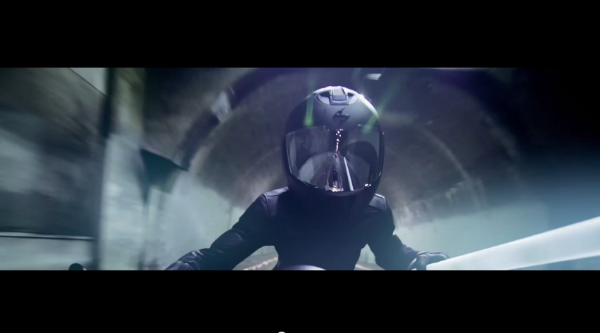 Knife Party has released their music video for 'Begin Again' off of their debut album Abandon Ship, which is set to be released on October 27th. The music video takes place in a world where Star Wars meets Tron, in which the leads ride around on high-speed motorcycles and battle each other with fluorescent lightbulbs. Although visually stimulating, the exact plot that is portrayed remains somewhat of a mystery. Perhaps this is intentional to let the viewer use their imagination to fill in any story gaps.

When watching the music video, the initial thought that may cross your mind is the lyrics to the Knife Party Intro that jogs back to 2011 on YouTube.
All we want is to be set free, to live life, and to make it special, to see the real beauty in our self and others; to move out. And when it all comes to an end, we somehow made a difference and brought light into the world. Unfortunately, all the rambling pseudo philosophical intros in the world won't make one bit of difference; and being on random substances in an Ibizan night club won't help either. At moments like these, you need to step back and say…WHERES THE BLOODY KNIFE PARTY?"
Once you compare 'Begin Again' to this older video, it feels as if they are coming full circle and truly "beginning again" with their upcoming album by returning to their roots.