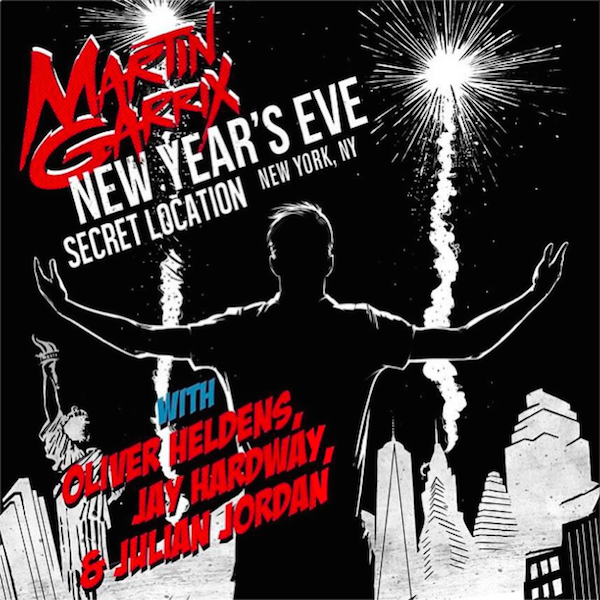 When festival season ends, there are two dates that artists and fans alike look forward to during the slow season. Those dates are Halloween and New Year's Eve. New York City is a hub for New Year's Eve shows from the most high profile artists, and we can add another one to the growing list.
Young gun Martin Garrix has easily experienced the biggest rise of any DJ over the last calendar year, beginning with 'Animals' and culminating in the release of his first EP 'Gold Skies.'  The teenager has also been pegged as a serious threat to take over  number 1 spot on the the much maligned DJ Mag Top 100 Djs list. Throw Garrix's name into the hat as one of your many options for New York dance enthusiasts as we approach the New Year. In an Instagram post this morning, the 18-year-old announced a secret location show somewhere in New York City on December 31st.
This show could be one for the ages, as it showcases some of the most exceptional young talent in the scene today. Supporting Garrix will be talented 19-year-old Future House star Oliver Heldens, 23-year-old Garrix collaborator Jay Hardway, and fellow 18-year-old Dutchman and Spinnin' Records signee in Julian Jordan.
More information will be available in the coming months, but make sure to head over garrixnye.com to sign up for updates and presale information from Martin Garrix himself. A New Year's Eve show of this caliber will certainly be the biggest of the kid's young career, and we at EDMTunes will also provide those updates as they arrive. Stay tuned!