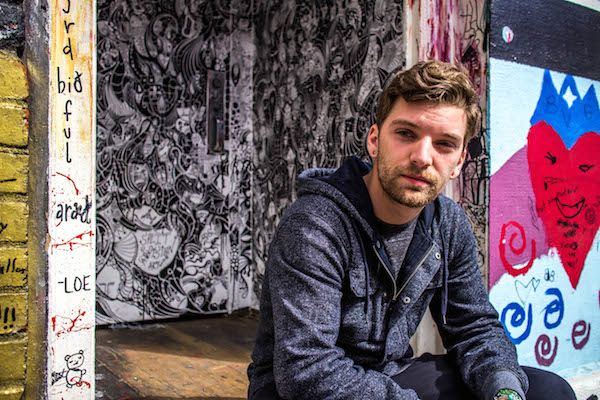 The name Mitis has been subtly surfacing its way into circulation over the past year, but once his unique sound brings itself to your attention, you will be hard pressed to have it fall into disfavor. He consistently delivers smashing tracks across a spectrum of melodic genres, to a point where it leaves both new fans and seasoned admires wondering if this man can do no wrong.
Joe Torre (Mitis) couldn't be more thankful, as he takes a step back and reflects on all the pieces of the road that have fallen into place to lead him to where he is today. He is currently on a tour that is setting record hype for his most recent Oasis EP, an EP that was released by his own newly formed label, Born Records. But he says that the late club-life nights and the early morning hangovers are a culmination of inspiring moments that he couldn't be more thankful for.
It was only a few short years ago that this accomplished classical pianist from Pennsylvania took a serendipitous journey to Starscape Music Festival. Having only listening to a select few dance music tunes, Joe tells us that he was only accustomed primarily to the old school trance sound of Tiesto's 'In Search of Sunrise' mixes. But when he attended the Starscape festival, and had the opportunity to see the culture and the music live in action, he came to the realization that this was a soundscape he could thrive in.
Already having a solid understanding of melodic and theoretical composition from his background in piano, Joe utilized the same motivation which had brought him such acclaim in the classic world. Quickly surrounding himself with a group of like-minded producers, his easily nurtured talent quickly garnered him his much deserved current attention. In little over a year's time, his vaulting ambition and tedious motivation molded him into the man you see today.
And that man is defined as the head of his newly formed record label, Born Records. While still headlining his own tour, Mitis is grateful to finally be able to take a backseat and business oriented approach to the music he loves. This allows him to further support his longtime friends and label mates, such as Kicks n Licks and Mahi, in a family-like environment. Joe could not be more blessed for the tight-knit group of friends that Born Records has created, not only as a way to support his friends and colleagues, but also as a motivational power circle that keeps him at his musical finest.
So now this leaves Mitis facing the next step in his career. Already deep into his Oasis tour, he couldn't be more excited to unleash the countless tricks up his sleeves throughout the remainder of his shows. Productions continue to ramp up has Mitis fine tunes the handful of tracks that he has produced in collaboration with Mahi, as he continues to work on the brand behind the duo that the world will soon know as Mitis & Mahi.
Be sure to check out Mitis' remaining tour stops on his 2014 Oasis tour, and head over to iTunes to purchase your copy of his latest EP.