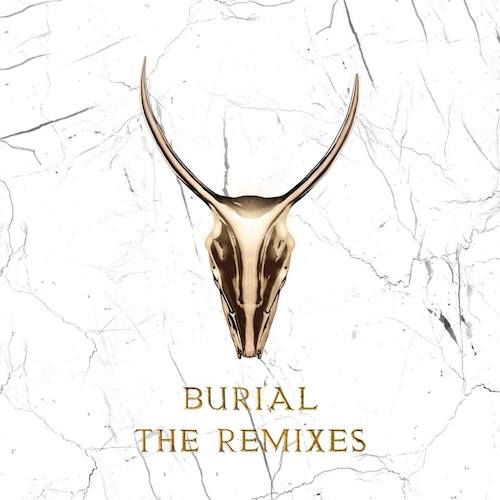 Yogi – Burial: The Remixes – Burial (Moody Good Remix)
London duo, Yogi demonstrated their command over creating diverse and powerful trap music when they dropped their Burial EP back in July, which featured artists Pusha T, Casey Veggies, Knytro, Sway, KSI and Raptor. Impressively but not surprisingly, Burial, the title-track off the EP reached over one million plays on Soundcloud. Thankfully, after the immense success and attention received from the original, Yogi is planning to release Burial: The Remixes package on November 13th through OWLSA. This remix package will feature remixes of the title-track by Skrillex, Crookers, Trollphace and Moody Good. Just this morning, Moody Good blessed us all with the released his grime-filled, blazing rendition of the song.
While the original version of "Burial" is full of bass shaking attitude, energetic high hats and epic low toned trumpets, Moody Good's remix transports the track to a whole other level of demented and heavy amazingness. While Moody Good utilizes the statement-making low tone trumpet melody and Pusha T's silk smooth verses from the original, the way he drops it throws an entirely unique spin on the track, resulting in a remix that is nothing short of insane. The grinding, tear-out dubstep sounds encased within the drop alongside some Funtcase-esque growls grants this track the award for being absolutely nasty. Moody Good successfully managed to strike a balance between finding and utilizing the best moments in the original track and mixed it with a perfect touch of brutality. In short, this remix is the type of filth that artists like Destroid, Excision and even Funtcase could easily be pictured dropping.
Check out Moody Good's remix below and be sure to catch both Moody Good and Yogi at HARD's Day of the Dead festival in Pomona, California on Halloween weekend.