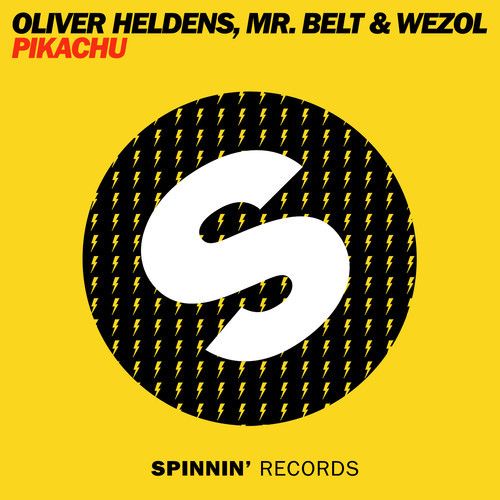 Oliver Heldens, Mr. Belt & Wezol – Pikachu
Female vocals, male vocals, forget all that, because what we all really want are Pokemon vocals – adorable Pikachu soundbites to be exact. They say ask and you shall receive, and thanks to Dutch duo Mr. Belt & Wezol teaming up with Oliver Heldens, you can now relive those nostalgic Gameboy days of trying to catch them all, by listening to some jammin' future house. Though the repeating 'pika pika' sound loop is enough to make you want to dance your way through the hallway all night in a Pokemon onesie, the three producers didn't sellout on just the brand factor to make this song a success; it really just has a dynamic sound as well.
A clear collaboration between the three producers, the track reflects a strong future house style with a throbbing metallic undertone, and is a very interesting way to portray Pikachu's character. Regardless, despite the levity of the subject, the track is a solid musical production hopefully to inspire other DJs to delve into the Pokemon realm. Because let's be real, we need more.