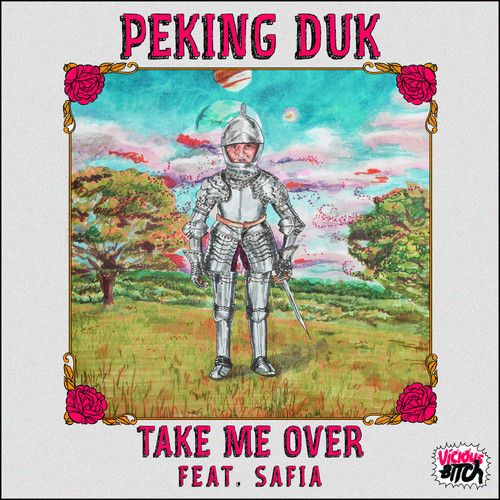 Peking Duk – Take Me Over Ft. SAFIA
Know who Adam Hyde and Reuben Styles are? Perhaps the better question is: ever heard of Peking Duk? If not, then now is the best time to get acquainted with em. The duo's been on the scene since 2010 but they really came to light in 2012 with their insanely fun bootleg of Passion Pit's 'Take a Walk'. Two years later and the guys have a healthily growing library of productions. Their most recent release, 'Take Me Over', is a follow up to their Australian double platinum selling and ARIA Award-nominated 'High feat. Nicole Millar'. The track has done impressively well in the iTunes charts and now the official complimentary music video has been released.
The video follows a critical day in the life of a young boy who's retreating into worlds of fantasy to avoid the chaos of the real world and what seems to be a crippling family. From the beach of another planet to a medieval battlefield, we see the child fighting his inner demons with a young and unknown female companion; in the end, after all is calmed down and he returns to reality, his mysterious companion is revealed to be real and we're left with hope for love and a happier ending. Peking Duk's 'Take Me Over' music video is a beautifully clean production from the boutique studio 'Frank Meets Wolf', and the story telling is superbly executed. Head on over to iTunes for the purchase!