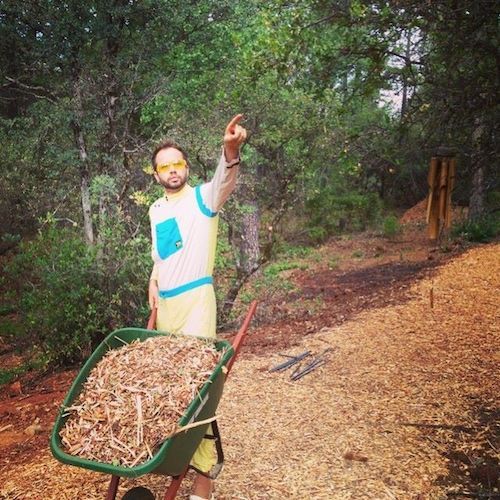 Multi-genre talented musician, and active environmental advocate, The Polish Ambassador, brings partying with a purpose to a new level. The Polish Ambassador, or simply "Polish", not only brings groovy and dance friendly electronic beats to his sets, but also an inspiring message of community and activism.
Currently, Polish is on the "Pushing Through the Pavement: A Permaculture Action Tour", which, in conjunction with shows across America, is a platform where permaculture educators and community organizers encourage and educate concert goers towards a regenerative and sustainable lifestyle. The Polish Ambassador takes the concept of activism awareness to a new level by using his notoriety as a musician to encourage fans to participate in "impact days" that take place after a concert and are Polish led immersion events that are focused on areas such as food and environmental sustainability, natural building, water conservation etc.
In a note from David Sugalski, aka The Polish Ambassador, he dedicated his fall tour to these concepts of environmental activism and progressive thought saying that: "We'll be teaching permaculture at shows through spoken word, video, and resources for people to take home; bringing local groups and organizations out to put a focus on the change they're making in each city; and hosting impact days to build community projects. Pushing Through the Pavement is taking action to transform the places where we live."
You can catch The Polish Ambassador's next impact day in Austin, Texas on Saturday, November 1st. Follow the link here to get involved!