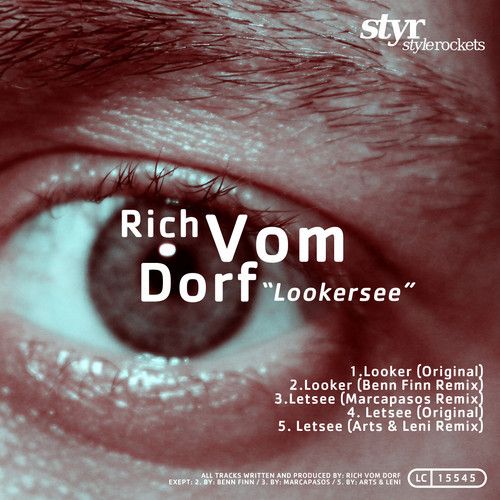 Letsee (Marcapasos Remix) – Rich Vom Dorf
Summer is kept alive with releases like this. German based producer, Marcapasos has just remixed fellow German-ite, Rich Vom Dorf's Letsee, a lighthearted house track that has some serious groove. Marcapasos keeps this vibe going with his rendition, stripping back some of the original sounds, and adding in much more "mood". "Letsee (Marcapasos Remix)" has this unique feel to it. The tune has a buttery smooth atmosphere that features light percussion elements that really keep the track popping. Pitched effected vocals curiously find their way in and out of the track, adding to the playful nature of this deep house track.
Though the snippet is three minutes and twenty-four seconds long, it actually is only a a taste of what Rich Vom Dorf is offering! "Letsee (Marcapasos Remix)" is only one of the many tracks on Rich Vom Dorf's newest EP, "Lookersee", which offers four other originals and remixes.
Be sure to check out "Letsee (Marcapasos Remix" in the stream below.