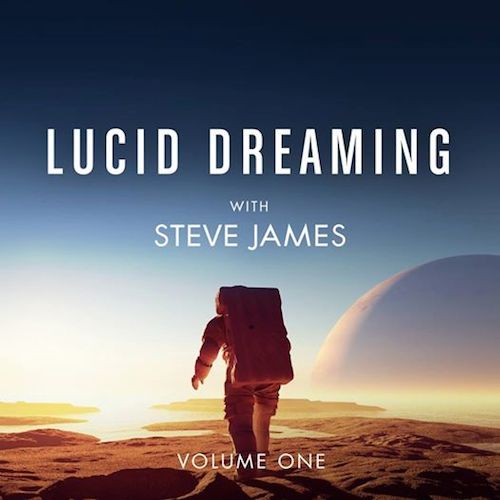 Steve James has had a year of remarkable steady growth. The young artist is separating himself from the rest of 'wunderkind' pack by not only producing power packed dynamic remixes like Zhu and Ellie Goulding, but by developing a strong commitment to his fans and sharing in their passion for music; his drive to produce grows as builds this community.
Steve has decided to take things to the next level and give a little extra back to the fans with the creation of his 'Lucid Dreaming Podcast'. We have teamed up with the Steve James camp to proudly kick off his mix series:
Steve James – Lucid Dreaming Volume 1 | Download

Like we said before though, Steve James is proving to not be your typical producer, and consequently this podcast is going to be something special. The first thing you'll notice: there's no tracklist. This may sound like a nuisance, but hear him out:
"There's no tracklist, because it's not about the individual tracks. So many young DJ's just play banger after banger, and though these are all mainstage tracks, there's a reason each one is where it is.

…The emphasis isn't on featuring people's tracks in this mix, it's about giving fans the chance to listen and connect with what I think is a great set of music. Nothing is cooler than when someone says "wow, we have a really similar taste in music!" Well here is the chance for people to hear my one hour and connect with me on another level."
This philosophy helped shape the name behind the podcast as well:
"A lucid dream is the highest level of subconscious expereince. You're so close to feeling like you're actually doing the things you're dreaming. I want the mixes with Lucid Dreaming to go so far beyond just listening to an hour of music. For me sitting at home in Johnstown, i listen to these and imagine playing the same set at Webster Hall, or Exchange, or Ultra. The track selection is designed to create an expereince, not just "here's some new music" like you'd get with weekly podcasts and what-not."
So each podcast is meant to have a fully immersive and intimate experience. This would be a lot to ask for every week, or even month, especially from such a green producer. Steve's set this up to operate a little differently, and left it open to evolve in line with his own growth.
"Lucid Dreaming isn't an anual thing. It's not gonna be monthly, or weekly, or anything like that. I might do them for the holidays, I might do themed ones that focus on certain genres of music. This first one is supposed to just be my first, stand alone mix of music. This is what you'd hear if steve james came to your town tomorrow. From here, we'll see what happens…"
We might not know when the next time we'll be invited to dream lucidly with Steve again, but this mix here should suffice for a while. Grab your favorite pair of headphones, sit back, relax and stay alert for 2 unreleased official remixes for Dillon Francis & HAERTS that are both featured on this mix.