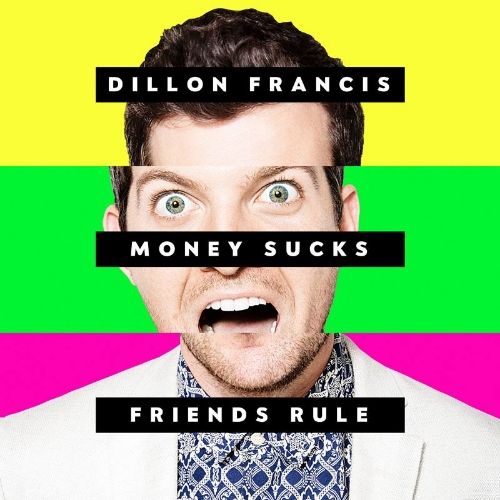 Dillon Francis – Money Sucks, Friends Rule
Resident EDM Funny man and Moombahton legend Dillon Francis is locked and loaded for the October 28 release date of his debut album Money Sucks, Friends Rule. Francis has already released six tracks available for download through iTunes, and now you can stream the album a week in advance through Spotify.
The songs that are available for purchase so far show the vast diversity that Dillon is capable of employing, something he's shown time and time again over his now veteran career. Among those, the most notable are his genre hopping progressive house collaboration with Sultan & Ned Shepard 'When We Were Young' and the radio friendly tune with Brendon Urie of Panic! At the Disco, 'Love in the Middle of a Firefight.' Francis stuck to his moombahton roots on 'I Can't Take it,' and participated in a star powered collaboration with Major Lazer with 'Make it Bounce.' One of the most intriguing tunes on the album is the collaboration with 18-year-old Dutchman Martin Garrix with the epic electro smash 'Set Me Free.' Finally, who could forget the everlasting 'Get Low' with DJ Snake, having already made all the festival appearances in 2014.
Check out the stream on Spotify to hear the rest. It won't be long until Money Sucks, Friends Rule will be in your library for good! Be sure to pre-order the album here.