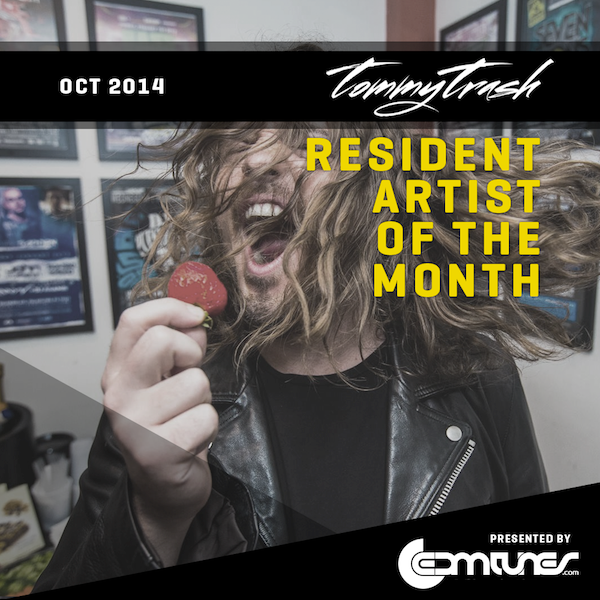 In an industry where we see artists come and go within the span of a year, it's important to give credit to those who are able to continually release quality music and put on shows that will leave crowds in awe. One of those artists is Tommy Trash and we were able to chat with him through a partnership with TheFuture.fm's 'Resident Artist of the Month' program. The Future FM is a new online music platform that allows users to stream mixes and live sets from some of the biggest DJs in the world. Even if you are looking for something other than dance music, they've got you covered, as their services offer a wide variety of genres including hip-hop, rock, indie and alternative. Perhaps the most intriguing aspect of The Future FM is their 'Resident Artist of the Month' series, which allows fans to get up close and personal with some of their favorite producers in the world of electronic music. The platform offers an exclusive interview, playlist, and mix, so that whether you are interested in learning more about the resident artist or just looking to discover new tunes, you don't have to look any further than TheFuture.fm.

That being said, it's no wonder why Tommy Trash was chosen as October's 'Resident Artist of the Month', as his tremendous success over the last couple years can only be matched by a handful of others. With that being said, it seems like the Aussie is more than ready to take the next step towards becoming one of the biggest forces in the dance music community. His remixes of Steve Aoki's and deadmau5's respective songs 'Ladi Dadi' and 'The Veldt' have become staples in those two artists shows, but more importantly, Tommy Trash's originals have found their way into the sets of almost every other DJ. His collaboration with Sebastian Ingrosso, 'Reload', was basically an anthem for Swedish House Mafia's final tour, 'Lord of the Trance' was was one of the standout tracks of the 2014 festival season and not the Grammy nominee has another potential hit in his latest song 'Hex'. The collaboration with Wax Motif  if a fitting one, as he and Henry Fong are currently joining Tommy Trash on the 11-stop 'Trashed Tour', which just so happened to be the first topic of the interview.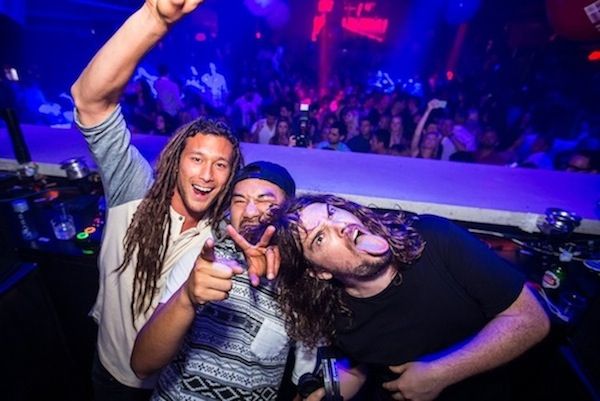 Trashed Mondays have now become a staple at XS in Las Vegas. How would you describe "Trashed" and how are you trying to recreate that environment with your current tour?

The best way to describe "Trashed" is that feeling when you wake up the next day after a party and have absolutely no idea what happened the night before, but you know it was the most insane experience of your life. It's a wild night filled with debauchery that gives my fans a chance to go wild with their friends, while I go wild with mine. We hadn't brought the "Trashed" shows outside of Vegas & Miami until this fall and doing so has been really exciting for me. So far, the tour has totally blown my fans and me away. I can't wait to get out on the road with Henry and Wax again this weekend!
With regards to the "Trashed" concept, why are Henry Fong and Wax Motif the right guys to open for you on this tour?

These two are what "Trashed" is all about! Henry and Wax are both extremely talented producers, as well as DJs, and I thought they would both bring a really cool contrast to my sets on the tour. I've also known both of them for quite a while now and when you put the three of us in a room together things get pretty wild. Great music plus fun party vibes is the reason I chose them to come on tour with me. I definitely didn't want to take a bunch of artists who play the same genre as me on tour. I wanted the tour stops to be both diverse and complimentary when it came to the music. I also feel like those guys are on fire right now and deserve a bit of the limelight!
How do you approach your mixes? Do you put a lot of planning into them or do you like the process to be more organic and spontaneous?

It really depends on the type and purpose of the mix. Some are designed to give the listener an idea of my club sets, others, like my Inspired Mix, give you a really good taste of my influences, and then there are my Trashed podcasts, which are more about showcasing electronic music that I'm loving at that particular moment more than anything. I put a lot of thought into all the mixes I do, regardless of what it is for. I want them to have some sense of a narrative that takes the listener on a bit of a journey, as corny as that might sound. That's how I really fell in love with dance music and I want others to experience the same thing when listening to my mixes. Variety is very important to me always. I don't want the sound of what I am playing to become tired.
You've worked with some of the most respected veterans in the industry such as Sebastian Ingrosso, Wolfgang Gartner and A-Trak, but also released a track with KillaGrahm of Milo & Otis this year. How does the production process and experience change when working with a more seasoned producer and less seasoned one?

I think every artist has something different and special to bring to the table. Some may be technical wizards and are really hands-on in the session and others may have impeccable A&R skills and have more of an "executive producer" role. This in itself mixes up the process quite a bit. I don't really see it as if someone is more seasoned or not to be honest, but it is more about them bringing their individual skills and/or taste to the project. Every collaboration I've done has been a pleasure and a great experience for me as a producer. You definitely grow from doing it.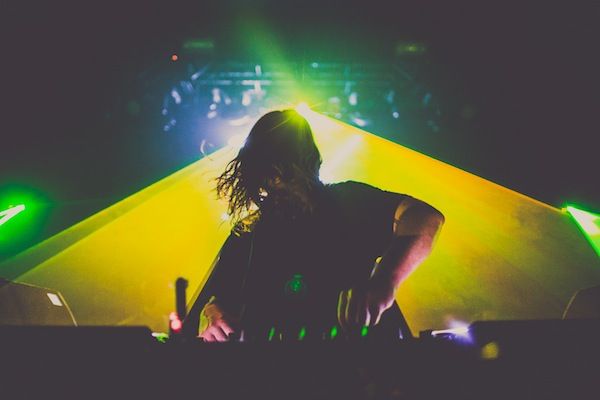 You've been nominated for multiple awards including an IDMA and a Grammy, for your remixes. What do you think it is about your remixes that both fans and artists enjoy?

To be honest I'm not sure hahaha. I just make music that I love and hope that other people love it too! I would say that I'm really picky about the tracks that I do choose to remix. I have to really love them and I think that shows in how much work I put into them.
After releasing tunes on the imprints of Laidback Luke, Bingo Players, Steve Angello and more, would you ever consider creating your own label one day? If so, what kind of stuff do you think it would be putting out?
The Trashed label is absolutely on the horizon! We've been discussing this for a while now, but I'm just waiting for the right time to kick it off, which will hopefully be in 2015. My desire to make what comes out of the label special and not just like every other DJ's label has held me back from already starting it. I really want the music to stand out from the crowd, be supported by my fans and other DJs, and to represent my taste.
So many producers have, or will be, releasing albums this year. Is that something you can see yourself doing sometime in the future?

Yeah, I definitely want to. I've got so many projects floating around and I think it would make a lot of sense to release an album in the next year or so!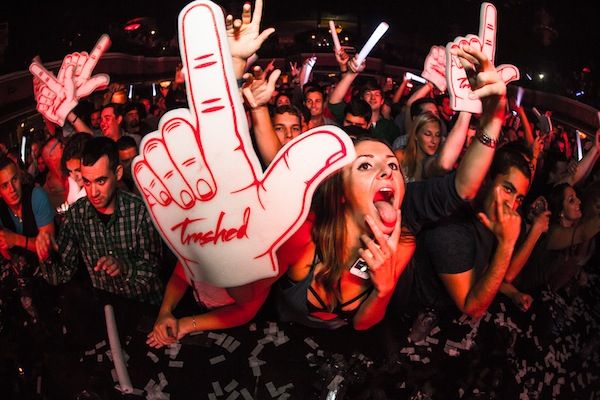 As you can probably tell, 2015 sounds like it will be a busy year for Tommy Trash. With the creation of a new label, a possible album and a wild touring schedule, we're sure you will be hearing his name quite a bit. Before he even starts thinking about next year, Tommy Trash still has to finish off 2014 and he's already doing it with a bang. Tickets for the remaining dates of his 'Trashed Tour' can be purchased here and be sure to pick up his new track 'Hex' with Wax Motif when it drops on October 20th. Also, the "Resident Artist of the Month" mix is set to be released towards the end of October, so give The Future FM a like on Facebook to stay updated.