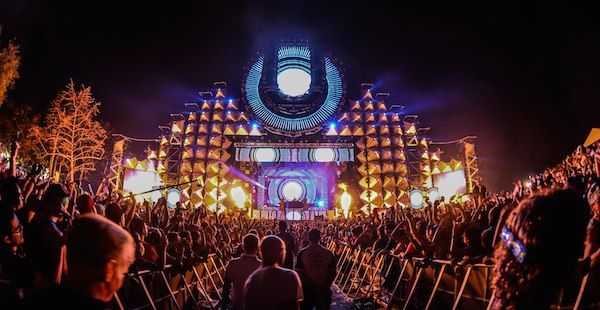 Seven month ago, on the first day of Ultra Music Festival, EDM fans who were not in possession of concert tickets attempted to illegally break into the festival grounds by pushing down the barriers and rushing past security fences. As a dire consequence, 28-year-old security guard, Erica Mack, was trampled by these reckless individuals and was then rushed to the hospital with severe brain hemorrhaging and was later pronounced to be in critical condition.
In the wake of Erica Mack's injuries, she is suing Ultra's festival organizer $10 million, and this Monday, she will speak out for the first time since her near-death injury to talk more openly and specifically about the lawsuit. In response to receiving this news, Ultra Music Festival issued an email statement that directly addressed the case: "We continue to wish Ms. Mack the best for her future and hope she has made a full and complete recovery," followed by the rebuttal, "but the complaint her lawyers have now filed as part of a lawsuit does not properly recite the facts of the unfortunate accident." "Without question," it concludes, "event organizers believe that the incident was caused by illegal actions of unknown third parties for which it is not responsible."
Mack's lawsuit against Ultra can be traced back to a major concern articulated by politicians during the discussion of the festival's future: Ultra's organizers allegedly failed to acknowledge the Miami police force's suggestion to bring in additional fencing to the exact area where Erica Mack was later assigned to patrol. Since that almost-fatal incident, various Miami politicians, including the mayor and city commissioner, have tried to get Ultra banned from Miami.
Although Ultra appears to be coming back for another year, the festival announced that, in light of the incident, they will be hiring Miami Beach Police Chief Ray Martinez as the festival's new security director. This move assured heightened safety for both the festival's staff and festival-goers alike. Over the course of the intervening months, Ultra has also continued to make safer changes, like changing their all-ages policy to a strictly enforced 18-and-over festival. Of course, the damage regarding Mack and her tragic accident cannot be undone or erased and we hope that both ends come to a resolution regarding this case.