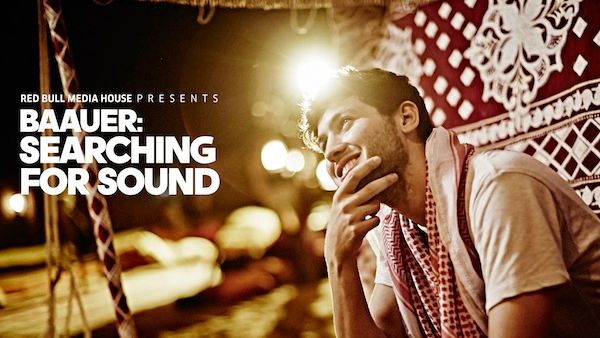 Not too many 25 year olds can say they've sat atop the Billbaord Hot 100 chart. Harry Rodrigues is one of the few people on this earth that can, but he is now ready to separate himself from one of the biggest songs of the decade. In order to do so, Baauer hopped on a plane, traveled to places where people have never heard of the 'Harlem Shake' and sampled some culturally distinct sounds.
Red Bull's Searching For Sound follows him and fellow producer Nick Hook as they journey to Dubai and Japan in search of different forms of music and noise. Along the way, Baauer plays a goat skin bagpipe, samples a camel groaning and hangs with one of the few remaining indigenous Japanese tribes. With artists constantly being criticized for their lack of originality and effort, it's refreshing to see just how passionate and dedicated the New York producer truly is. The eye-opening documentary shows how much effort he puts into creating the freshest music possible and his hard work could not have paid off any better, as Baauer's new EP, ß, is unlike anything we've ever heard.
Watch Searching For Sound below and be sure to head over to Red Bull's website where you can learn more about the project and even play with some sounds yourself!