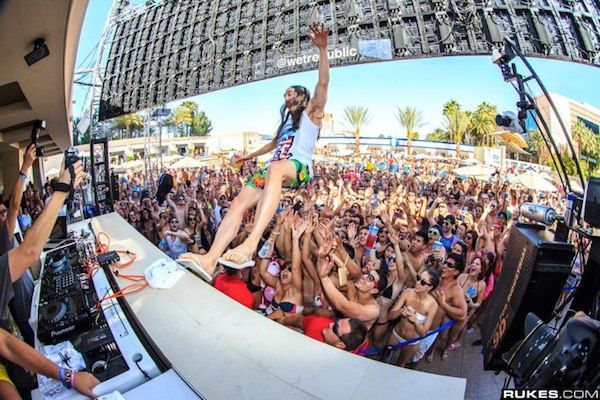 The tides are certainly turning in the electronic music scene. As the days of big room and electro house start to slowly disintegrate, a resurgence in deep and traditional house has already started to take over. Now, one of the industry's biggest players, Steve Aoki, is following suit and hopping on the deep house train. In a recent report by Mixmag, the Dim Mak head revealed that after playing in Ibiza, he was inspired to start making his own deep house tracks.
"That kind of environment, the banging stuff just doesn't work," Aoki said. "So I was playing house: Maceo Plex, Ten Walls, Tiga's collaborations, Duke Dumont and some more underground stuff."
Aoki hasn't jumped off the deep end quite yet though, as he will still be producing his usual bangers. The deeper tracks will be released under a different moniker.
"I won't release it under Steve Aoki, it'll be under another name. I don't want to confuse people who associate me with my usual sound, and I want it to be judged on its own merits. We'll see how it does."
There you have it. With one of the industry's most prominent names hopping on the bandwagon, it's safe to say that we are officially in the middle of a deep house revolution.
via Mixmag