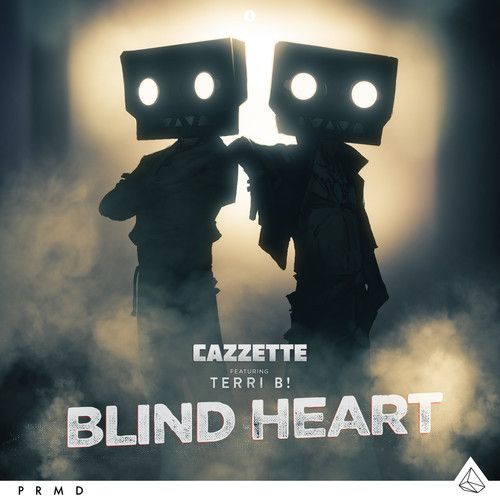 Cazzette – Blind Heart (feat. Terri B)
 Cazette kills the music video game. While they may not be prolific with video productions, the ones they do end up with are exceptionally well put together. In 2012 they released their videos to 'Weapon' and 'Beam Me Up', in 2013 we several visual accompaniments with  'I Surrender', 'Run for Cover' and a live video for their collab with The Killers, 'Shot at Night', and in 2014 we witnessed the drama come to life in 'Sleepless'. All of these videos employ cinematic quality filming, impeccable mood setting, themes (often rather dark, admittedly), and a story. The story is no different for 'Blind Heart'.
With 'Blind Heart' we've got a dynamic lyric video directed by Jesper Eriksson, with a bit of a twist. Unlike the lyric video put out for 'Sleepless', this uses lyrics as a backdrop support. Two dancers tell the story of the groovy tune through a sexy choreographed routine, shot in front of a blank wall with graphics projected on screen. Dramatic lighting and black and white filtering make for an avant-garde viewing experience. Sleek, sexy and fun. What more could you ask for from a funky dance track video? Check out the 'Blind Heart' lyric video below!