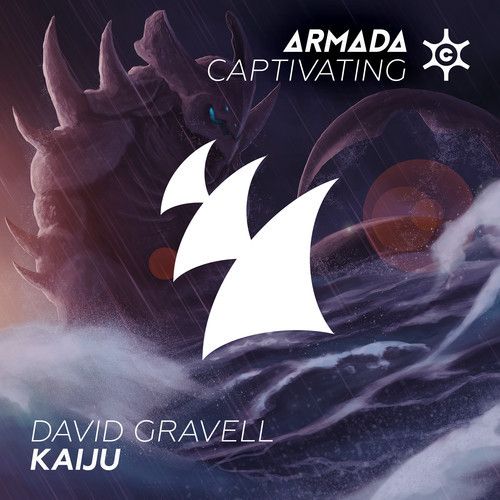 David Gravell – Kaiju (Original Mix)
The track has been teased around the world in performances as an ID for about a year now and it's finally here. Since having Armada Captivating's first ever release, 'The Last of Us', David Gravell has been prepping for the release of this monstrous tune. Literally monstrous. The term Kaiju refers to unearthly monsters, often attacking Japan and its major cities. Think Pacific Rim here. To make this release a little extra special, fans were asked to send in their own artistic renditions of a Kaiju for the album artwork (congrats to Anthony Avon for being selected).
This track stays uncannily true to its name. The slow and dark introduction set the tone for a an ominous and grandiose build up; within the build there's this sense of mystery that's unravelling ever so slowly and then…it hits. The beast is unleashed and the electro-trance bass hits with an iron fist. If you pair the song with the album artwork the imagery here is great (lots of potential for kick ass music video, hint hint David…). 'Kaiju' is out now, on Armada Captivating, and available to purchase through Beatport.
David Gravell – Kaiju (Original Mix) | Purchase