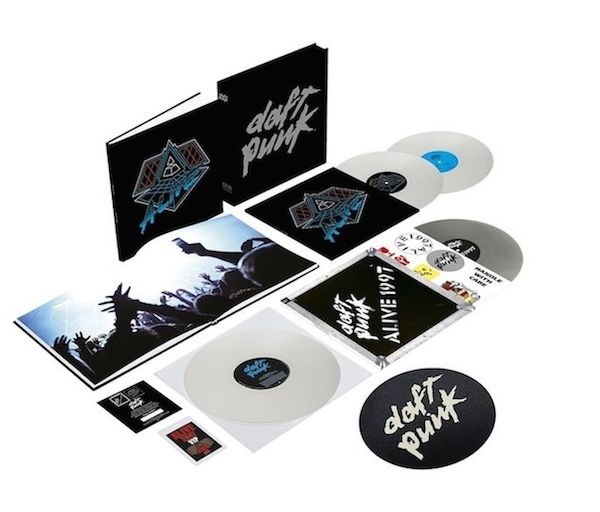 It's well known that the holiday season is an epic time for music, and none know that better than
Daft Punk
. For the second year in a row, the robotic duo is rolling in hot to the holiday season, this time with the announcement of an epic box set.
If you've seen Daft Punk live since their Alive 2007 tour, you are quite lucky. For the majority of you that have not, this box set will help ease the pain. Included in the box will be vinyl re-releases of both their live albums—Alive 1997 & Alive 2007—to bring you back to the days when Daft Punk ruled the electronic world. This special release of Alive 2007 will be the first time you can listen to the album on vinyl. Supplementing the music, the box will also include a 52-page photograph book documenting Alive 2007, a replica VIP Pass from the 2007 tour, and downloadable copies of both albums.
The box set will be available in France on December 19, just in time for Christmas; the preorder is available through Amazon now.