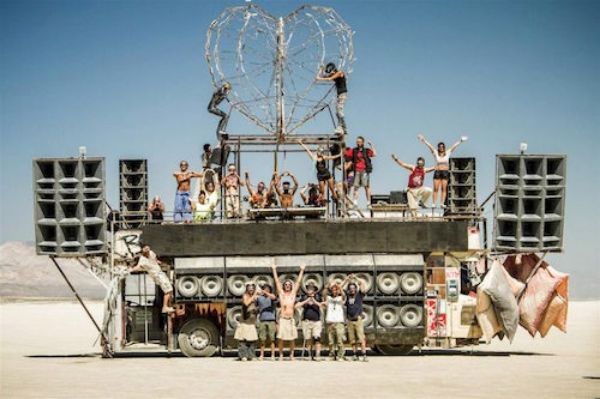 Robot Heart, the burning man "collective of doers and dreamers, artists and entrepreneurs", has released DJ Tennis' full burning man set. The two hour, brain-bending epic is a grooving mashup of minimalist and deep house that is characterized by the technicality of beat transitions and the depth of sound, courtesy of subtle ambient and psychedelic stacks.
The mix starts slowly, with a dark psychedelic swell to gather the attention of listeners, and ascends from then on. The set is carefully thought out, bursting with technicality and heavy, deep kicks and bass that are supplemented by alternating mallet and synth rhythms that start slowly from silence, then evolve into a culmination of abstract melancholy, reminiscent of house sets like that of Darkside.
The Berlin based producer is, of course, an integral part of the Life & Death artist collective, which features massive DJ/producers Tale Of Us, Ten Walls, and Thugfucker, among their posse.
If you're interested in catching another mind-expanding marathon of a set, DJ Tennis' next stateside show is November, 28th at the 39th street pier in New York.