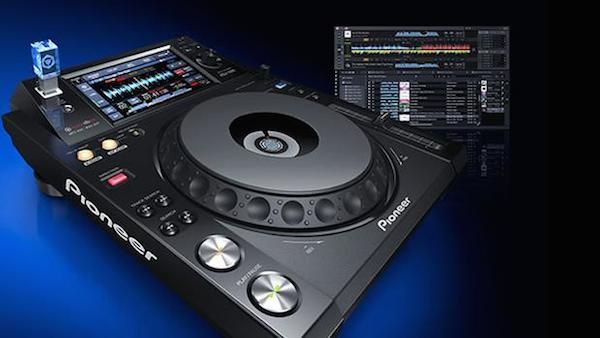 Pioneer DJ, one of the leading innovators in DJ equipment, has reinvented the DJ game, yet again. This time, it's with their most recent piece of equipment, the digital only Pioneer DJ XDJ-1000. the XDJ-1000 is the first CD-less CDJ on the market; it only accepts USBs, but has the capacity to upload music right from PCs, laptops and smartphones into its drive using a Wi-Fi or USB connection. Not only is the XDJ-1000 the first CD-less CDJ, but it comes equipped with a 7-inch, full color LCD touch screen. The touch screen is split into three sections: Browse, Play and Perform, so DJs can effortlessly access any features they need without over-crowding the screen.
Not only does Pioneer DJ's new equipment feature a sophisticated touch screen, but also comes with a touch screen keyboard that allows a DJ to efficiently search for keywords and scroll using the touch screen or large rotary dial while they are performing. Some may claim that scrapping the CD feature on Pioneer's latest piece of DJing equipment is too bold a move, but between the capability to download music straight into the equipment and easy-to-use touch screen, the XDJ-1000s promises for a more interactive, efficient and intuitive DJing experience. In other words, Pioneer may have single handedly flipped the traditional CDJ game on its head with this one. With a hefty price tag of $999, a DJ can purchase the XDJ-1000 and be slingshotted straight into CDJ future.
Check out the XDJ-1000 in action below with an impressive demonstrational video featuring Pedestrian.