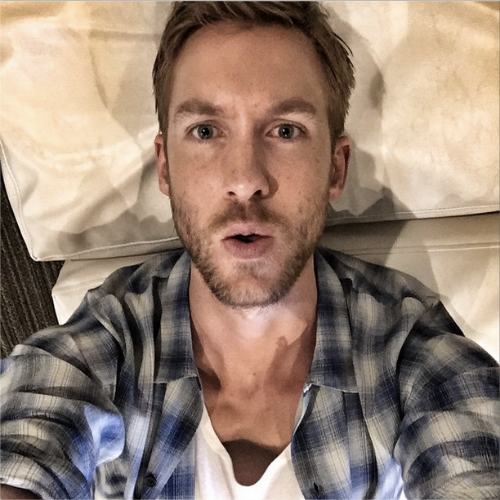 The world of dance music is a fast moving business where amazing things are happening all the time. Most of us don't have time to catch up with all of it, much less as it's happening. Not only that, but at EDMTunes, we generally just report what's happened, without much opinion or direction. This column is different. This is what happened, and our editor's take on it. 
Ah, TMZ. Everyone's favorite website, especially to us dance music sites/blogs, mostly due to all of us trying desperately hard to be the dance version of TMZ! Blogging is a strange world, and it is because of this conundrum: when we post actual good music on our sites (which all of us do, all the time), it generally gets completely ignored on all of our platforms (site, Twitter, Facebook, etc). None of you even notice it is there, or care about it. Those of you that do probably don't give enough shits to leave a comment or "like" it in any way shape or form. Good for you. However, this is not good for us.
We need clicks and hot content. This is how we survive. So, because of reader reaction to content, we post shit like this TMZ video. It will score better on Facebook, reach more people, and drive clicks onto our platforms. This is the case for every single dance music website out there. This is why the only posts you see on your Facebook feed are about deadmau5. Because your peers click that shit, and the other half of you write comments like "this is retarded"/"you only post about deadmau5″/ "why don't you post about actual music, you're a music blog, duh". The vast majority of our viewership will not read the article in question, will not scan the rest of the site to make sure their accusation of "you guys don't post any music, just deadmau5 tweets" is actually valid, they'll just spew vitriol through their keyboard. Classic stuff. I love the internet.
With regards to the actual video…who cares? It's a 30 second clip of a dude with a camera asking Sonny a top 10 "this is a really stupid question" question at an airport, to which Sonny gives a joke response to. But, again, you guys click this, so. There's that.
Calvin Harris can't perform at the MTV European awards (why do they even have a European version, everyone knows 'Murica is all that matters), which honestly kind of sucks. I'll be the first to tell you that I am not a huge fan of most 'American EDM' these days. I definitely used to enjoy the various Calvin Harris hits, and still do. But it's no secret, and it doesn't take a genius to see, that the man follows a game-winning formula to chart topping success. This is EDM in a nutshell, and you can't fault a very talented man for making a living off of our society's vain cultural tendencies.  With that said, Harris is an exceptionally talented producer and an overall great individual who came from nothing and now sits at the very top. Some producers and DJs do a combination of the following: you just know they don't deserve it, have poor attitudes, ghost produce, press play, or are terrible role models for anyone. Calvin Harris, as far as I'm concerned, is none of these things.
Baauer is someone I find to be a perplexing figure. Yea, he has 'Harlem Shake' under his belt, and a few other notable tracks to his name ('Rollup',  'Dum Dum', some other remixes that I'm not thinking of right now) but in general, he hasn't done much for me. He seems to be a talented producer and DJ, but I just don't know yet. He's currently the Doug Martin of dance music. Yea, he looks like a #1 option, he produced at one point early on in his career, but now, in present day, we're really just wondering if that one point was a fluke. He seems like he can do it all, but can he be 'the guy'? We don't know yet. He recently had a tour cancelled, and the reason him and Boys Noize gave was that they needed to get back into the studio. Does anyone else not buy this? Tours never get cancelled in exchange for studio time because tours make you money, and albums do not. The real reason (in my opinion) this tour got cancelled is probably because it didn't sell any tickets.
This documentary is actually pretty damn cool, though. Sampling unique sounds is definitely a great way to bring a sense of organic production to a genre that is inherently not organic. However, samples don't make a track good on their own. Let's see if Baauer capitalizes on this inspiration.
Abandon Ship is a strange album to me. Rob Swire seems to understand the silliness behind American EDM, to the point of almost poking fun at it with the idea behind Knife Party, however, the effort and work to do so seems to be really quite large in comparison to the point of the group.  Running a line between fantastic production that still sits within the boundaries of the safety net of The Tried And True Dubstep/Electro Forest, Abandon Ship isn't a bad album.  It's clearly buoyed by the incredible skill put forth in the production department of Swire and McGrillen, but songs like '404' and 'Boss Mode' directly contradict the perceived message of something like 'EDM Trend Machine'. It's here that I would like to mention that Pendulum's 'The Other Side' is still one of my favorite songs of all time. For whatever that's worth.
Songs we featured last week that are great:
Axwell /\ Ingrosso's 'Can't Hold Us Down' is filled with a  classic and aggressive Swedish house sound, and as far as EDM productions this week go, is pretty solid. Can't complain.
Human Life & Anabel Englund – El Diablo (Original Mix) qualifies as one of those songs that we post that's really good, but none of you will notice or care about it. Because the #1 rule of the internet is, unless you have something mean and probably incorrect to say, don't say anything at all.
The bae AObeats released a high quality down tempo electronic remix bit this week titled 'Magnetic'. If you haven't heard it yet you should.
Dr. Fresch and Tendra combine for some luscious G-House on their remix of Big Boi's Kryptonite.
Well, that's all folks. A quick wrap up of last weeks news, some of the more fire tracks. Expect this column every week to wrap up what happened and catch you up with the world of dance music.