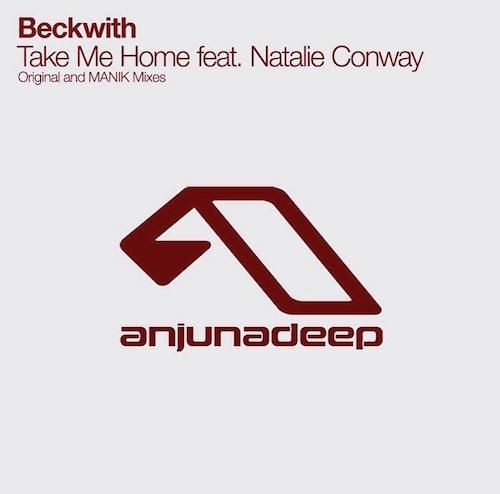 Beckwith Feat. Natalie Conway – Take Me Home (Original Mix & MANIK Remix)
The rise of the Anjunadeep Label over the past year has played a prominent role in the rise of the deep house scene in 2014. Having releases from masterminds such as Dusky, Lane 8, Lancelot, 16 Bit Lolitas, the continued development of this almost 10 year old label continues to grow with each passing month.
It was back in September, before the release of the Anjunadeep 6, 2 CD compilation , that a preview for Beckwith's newest track "Take Me Home" featuring Natalie Conway was teased around. What was clear from the short preview was just how both artists were able to come together and bring out the best in one another. A fierce piano embellishes the track with a raw start, whilst Natalie Conway's vocals brilliantly interplay with the melody. 'Take Me Home' is assuredly entrenched in a bit more actual 'deepness' and grittiness than anything that's being classified as 'deep house' these days, and Beckwith's ode to traditional sentiments is much needed.
The track is set to be officially released on December 8th via Anjunadeep and will mark a reasonable defection from the sound the label has been pumping the past few months. A bit more aggressive, a bit more raw, 'Take Me Home' is undoubtedly shaping up to be one of our favorite releases of December. With a full length preview below, definitely check this track out and let us know what you think!