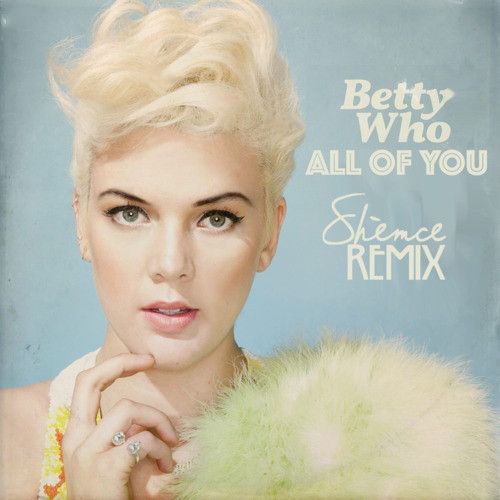 Betty Who – All Of You (Shèmce Remix)
Regardless of living in the frigid cold of Canada, producer Shèmce claims, "In my heart, it's always summer," and indeed, the vibrant warmth, overzealous joy, and replenishing sprightliness of summer is perfectly captured in this remix of Betty Who's "All of You." Go on, try being in a grouchy mood while listening to this track – trust me, it's all arm waving, blissful head bobbing, and dancing from here on out.
Specializing in tropical house, Shèmce adds his touch of catchy funk with the keyboard accompaniments to differentiate himself from the sounds of tropical masters Kygo or Thomas Jack. We have come to rely on that dominant marimba noise – iconic to Kygo's remixes – to label a track as "tropical," but Shèmce does an incredible job creating  those same vibes with Betty's light vocals and a mixture of bubbly synth sounds. A favorite to add to your playlists, that's for sure!