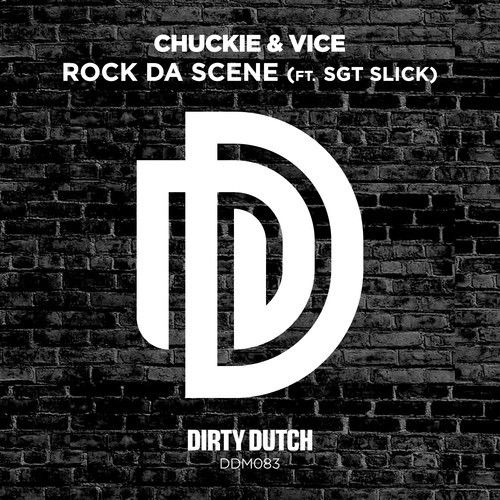 Chuckie & Vice Ft Sgt Slick – Rock Da Scene
Looking to bring back a few old school vibes, the Dirty Dutch don, Chuckie, has joined forces with the likes of  DJ Vice and Sgt Slick to bring y'all a crazy record entitled 'Rock Da Scene' that may pop a few eardrums. Inspired by a shared love for the sounds of the past, Chuckie and gang sought to collaborate on a massive big room track that also pays homage to 90s hip-hop. As an artist who has time and time again stressed the importance of sound diversity and within-genre innovation, Chuckie has not strayed from that here. Starting the track off with a fairly typical dirty dutch interlude, listeners are taking for a whirl around 0:45, as the combination between jumpy 90s synths and vocal distortions make for a filthy lead into the drop.
If you're looking for the typical festival-grade banger you're in the wrong spot, as there is no getting bored with this one. Between Chuckie's signature Melbourne-bounce styled drops, trance-inducing synths, and various other surprises peppered in the mix, 'Rock Da Scene' is primed to rock your world. Check out Chuckie and friend's newest track below, and grab yourself a copy on Beatport today!