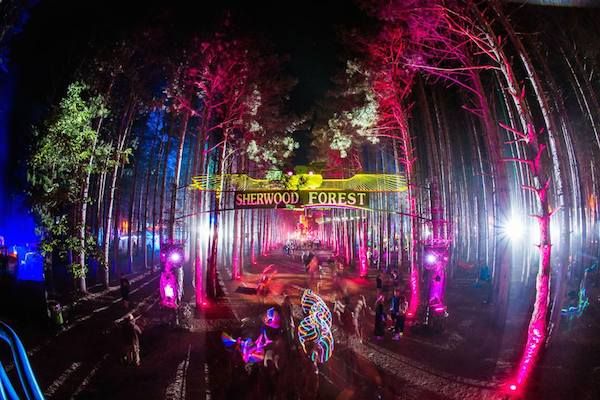 Legal issues around Insomniac and Madison House Presents' woodsy festival, Electric Forest, ended with a confirmation to return for the next ten years, so it's officially time to start prepping for next year's installment. Recently, Electric Forest revealed the ticket information and on-sale dates for its fifth annual edition. The festival, often touted as one of the most unique festivals around, is set to return on June 25-28, 2015. One of the reasons that the Forest is considered unique is its sense of exclusivity, which can be seen with their two different loyalty programs.

The first program is catered to those who bought directly from the festival website for last year's edition. This group will be e-mailed a code to be able to buy one specially priced GA wristband at $219.50 plus fees, or one Good Life VIP Village wristband at $555 plus fees on the early on-sale date of December 9th at 12pm EST.
The second, "Four in the Forest," program is exclusively for those limited attendees who have attended Electric Forest every year since its start, over the past four years. These select festival-goers will be able to have guaranteed access to purchase up two GA wristbands at $209.50 each plus fees, or two Good Life VIP Village wristbands at $529 plus fees. These tickets will also be available on an earlier Decemeber 9th date.
For those who have never been to Electric Forest and are attending for the first time, GA and Good Life VIP wristbands will be sold to the general public on December 10th at 12pm EST. Early bird prices for GA wristbands will be set at $239.50 and the Good Life wristbands will be available for $575. Get there quick though because after the early bird sell out, the prices will bump to the next tier. Options for lodging will also go on sale on December 10th.
Fortunately, for those of us who may be on a tighter budget, layaway payment plans will be available for each ticket option at 10% down.
Tickets will be available for purchase at www.electricforestfestival.com. For those of us who are anxiously counting down the days til next year's Forest, the makers behind the festival have left us with this video to excite us for our return home.