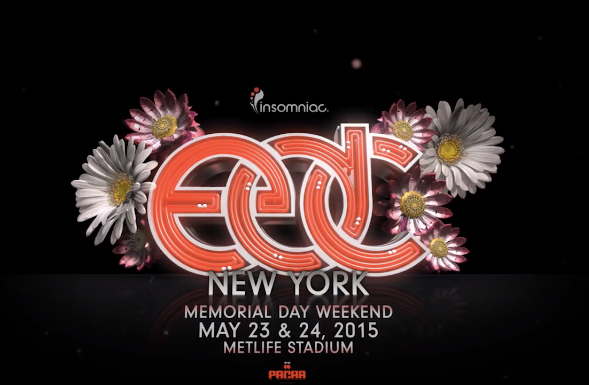 A little less then 24 hours ago, the social media world was set abuzz when Insomniac Owner and Founder, Pasquale Rotella, hinted at a potential EDC NY announcement. With the very vague Instagram post also pointing to the glorious creation of the Kinetic Cathedral being created this year at MetLife Stadium, the official announcement was dropped this morning via the Insomniac Team!
For the fourth year in a row, the legendary music festival will be making its way back to the north east this upcoming Memorial Day weekend. Set to take place on Saturday, May 23rd, and Sunday, May 24th, at MetLife Stadium in East Ruthersford, New Jersey, the smell of festival season is already in the air. With headliners such as Calvin Harris, Martin Garrix, and Tiësto, all on the bill for the 2014 rendition, one can only imagine just how strong this years lineup will be.
Tickets are set to be released on December 17th at Noon EST, and like always get ready because the first allotment of tickets are going to go fast! See you all under the Electric Sky this Memorial Day Weekend!