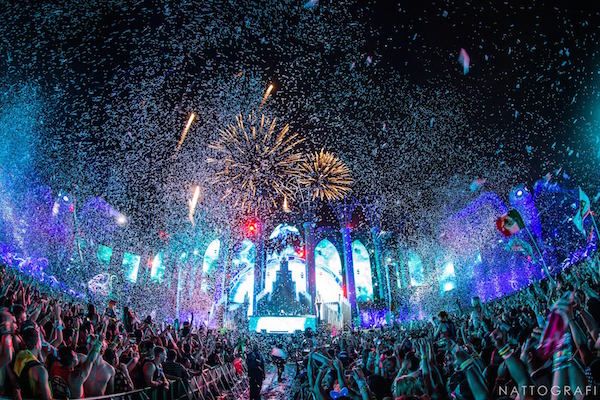 Cyber Monday may mean massive sales, free shipping and email bombardment for the most of America, but for electronic music lovers… it's EDCLV Monday. Tickets for the 19th annual Electric Daisy Carnival go on sale at 12 PM PST and historically, these tickets go fast.  Before the three-night desert massive sells out, head over to Insomniac's official event page and be ready to select your ticket type and payment option.
Once you get through, each person will be allowed up to 6 tickets. 30% of the three-day GA tickets will go for the "Early Owl" price of $329 before switching to $349 for "L8R Owls" plus service fees.  If you're going VIP, VIP tickets are priced at $699 plus fees.  If you can't make the full payment now, payment plans starting at $73.55 a month over five installments are available.  EDC Vegas 2015 will run from Friday, June 19th through Sunday, June 21st at the Las Vegas Motor Speedway in Las Vegas, Nevada.
Here's a recap of our wonderful gathering under the electric sky earlier this year.