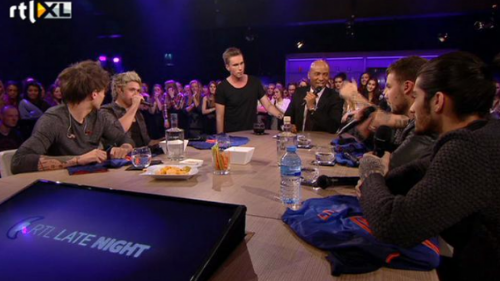 In under a decade, One Direction has become one of the most successful boy band acts in the world. They always seem to have some single charting on the top 40 charts, and they are nearly impossible to miss on pop radio.
Recently they hosted a TV spot on Dutch broadcasting station, RTL XL, where they were surprised by a special guest: Nicky Romero. One of the bigger DJ acts to come out of Holland. When he said he had the opportunity to hand pick a song off of 1D's newest album to remix, the five members were beyond excited to see what he cooked up.
Romero chose a track called '18', which has lyrics that describe loving someone new since those long-lost years. Watch the video below to see how Nicky turned this lyrical pop track into an arpeggiated anthem with the Dutch star's signature snare builds and dazzling lead lines.