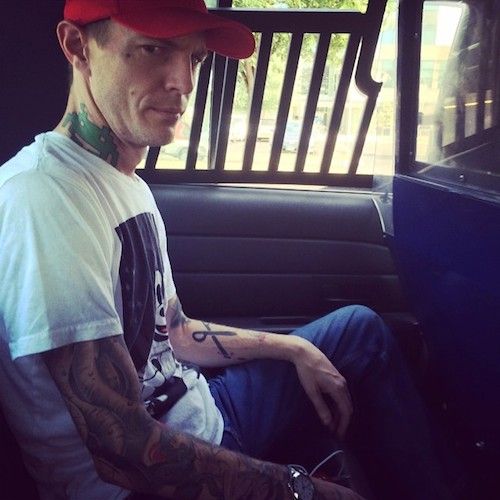 Following rumored buzz, the legendary Guvernment Entertainement Complex announced that after eighteen celebrated years, the doors would close forever as of January 31st, 2015.
Despite an overwhelming amount of disappointment shadowing the announced closure, the Guvernment promises residents "after 18 legendary years, we're not going to leave quietly" and leave quietly they have not. The Guvernement began saying goodbye to Toronto hosting trance legends Aly & Fila and Markus Schultz in September both leaving their final mark on The Guvernment with marathon sets, and Guv has not slowed their pace since.
The Guvernment began artist releases for the five-night finale December 18th with the announcement of Danny Tengaglia however, following the announcements of Cosmic Gate, Armin van Buuren and Knife Party, residents were left to wonder, who would be the last to hit the decks on Guv's final night?
Alas, yesterday The Guvernment announced that legendary Toronto native and troll sensation Deadmau5 would close Guv on Sunday January 25, 2015. The mau5 took to Toronto Rave Community (TRC) yesterday following the official announcement,
"well, there you go. Happy to be the one closing it out… not gunna lie. I'll bring some toys, setup a live modular rig for some fun live stuff, and managed to dig up 2 tons of production gear and robotics from our warehouse in Vegas just for this event …. ill play as long as i can stay awake and as long as they let me… hopefully get a solid four hours+ out of it… but if anyone should play the final hour at Guv… i rekon that should be Mark Oliver whos earned that just a tad more than some fuckin sweede."
We can't help but wonder that the 'sweede' Zimmerman is referring to is no other than Steve Angello. The Toronto loving ex member of Swedish House Mafia publicly requested that he play a marathon set at The Guvernment before its closure however, Angello has yet to return to Toronto since The Guvernment's Labour of Love event in 2013.
Regardless, Toronto is erupting with excitement for Zimmerman's final performance at The Guvernment. It is sure to be an emotionally charged and celebratory night for both Guv and it's residents on January 25th. The mau5 is not one to disappoint so if you're in the area, be sure to grab your tickets when they go on sale December 29th, 2014 and be apart of history.