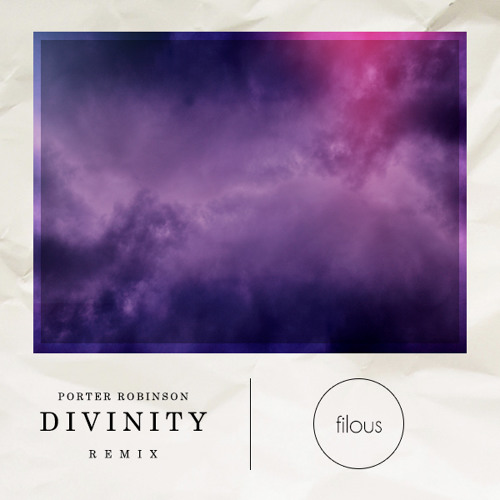 Porter Robinson – Divinity (filous Remix)
When Porter Robinson jumped onto the scene with the first release on OWSLA, crashing Beatport and seizing the iTunes charts, the sense of shock and awe was out of this world. For such a young artist to achieve such a great level of success so quickly was incredible. Madeon and Martin Garrix are other examples of massively successful wunderkinds, and we may have another young buck joining the ranks. Filous, a youngin' of merely 17 from Vienna, has released a remix of Porter Robinson's 'Divinity', and it's damn near perfect.
Robinson's album was already a wondrous mixture of grace and emotional intensity. He chose 'Divinity' as the opening track for its memorable riff and the sheer energy emitting from the speakers; there was grunt, there was serenity, there was an airiness and heavenly power to it. Filous has altered the equation just slightly, and taken out the grunt. The result though, much like losing one of your senses, is a significant boost the other elements. The tempo has been tamed down a notch, casual guitar and charming piano pieces have been laced throughout, thoughtful vocal cutting and rearrangements have been made and the effects are nothing short of stunning. Listen to this in your room, in the car, on the beach, at work, wherever you want really. It's so pure, it fits almost any situation. Filous you've gifted the world with quite a tune, and we can't wait for more.
Filous' 'Divinity' remix is out now on iTunes and can be streamed on Hype Machine. After ya check it out below, show some love with a purchase, a Hype Heart or both!
Porter Robinson – Divinity (filous Remix) | iTunes | hypem