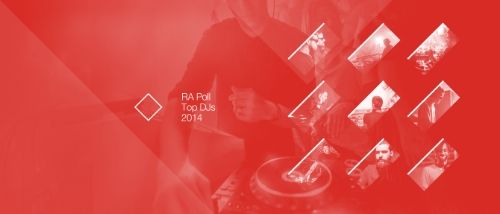 Now that all the shots have been fired and the dusts have been settled from the ever-controvercial DJ Mag Top 100 polls, Resident Advisor releases their own take on which artists, new and established alike, shine brighter than the rest. While the DJ Mag's polls always end up being the butt end of jokes, many industry veterans view RA's opinion as vastly more credible in comparison.
Their sheer talent even this top 100 roster possesses is incredible, which is evident in the fact that the living legend of Carl Cox only managed to attain the 49th slot. But with any list/poll similar to this, there is always discrepancies with are subjected to the opinions of the masses. Circuit stalwarts Dixon and Tale of Us get the #1 and #2 spots, seeing a status quo be maintained from 2013. Deservedly so, 2014 saw both artists tour some of the biggest clubs in world over and over. Life And Death mainstays, Tale of Us, were everywhere this year, even making the heralded push into American festival slots, finally showing off their unmatched crowd reading abilities to the young EDM-centric crowd.
Mano Le Tough broke into the Top 10 for the first time, and without a doubt, one of the more expected accomplishments on the list. Mano has been everywhere this year, along with putting out considerable music. A handful of originals and a remixes with Tale Of Us have helped become one of the most in demand house DJs in the world.

In general, the top 10 really just did a shuffle more than anything. Tale Of Us, Dixon, Seth Troxler, Ben UFO, Ben Klock, Maceo Plex, Ricardo Villalobos all find themselves in the top 10 for another year, with guys like Jamie Jones and Richie Hawtin being just a few spots higher, losing top 10 status but still holding strong in the top 15.
We at EDMtunes think RA readers did a fantastic job selecting their top candidates, but we also have a comments on positions. Before looking over some of our changes, be sure to head over to Resident Advisor's page to check out their official polls.
Art Department: RA – 69th
Art Department's impeccable talent for rocking dance floors and festival circuits with hard hitting and minimalistic productions cannot be denied. They have a unique approach to controlling the crowd that few other acts can rival, which is why we at EDMtunes believe that they should get pumped up just a few short places in the list. Furthermore, these two pump out gigs like crazy, and with RA's rankings always being skewed towards DJs who tour like mad, we thought AD would end up a bit higher.
Carl Cox: RA – 49th
Carl Cox is a living legend, plain and simple. While it can be easy to understand why RA placed him as they did, our unbound love for this techno king makes us place him in the upper quarter of the lists. Many may argue that he should be placed even higher, maybe even taking a top ten slot, but with the amount of talent that has risen up over the past year, it might be time to let some of these younger guns have a moment in the limelight.
Loco Dice: RA – 22nd
Loco Dice's sets are some of the finest constructed works one can witness, and he definitely is a must see while earning his place somewhere in the top 100. But with the amount of established acts along with the rising talent 2014 has seen, those top 25 slots are coveted real estate. I know this statement might cause some heat among the readers, but because of Loco Dice's long established career, that 22nd slot could easily be left more open to a new face that is taking high risks to prove themselves.
Richie Hawtin: RA – 13th
Despite the industry veteran's recent antics involving speakings being pushed, this man's sheer talent and ever-evolving sets have made a lasting impression on dance music. Though RA placed him quite highly amongst the lists of others, the top ten, or even the top five, are held for the established icons of the scene to where Richie is more than deserving to stand aside the likes of Seth Troxler and others.
So this wraps up another year of DJ polls, and while many people complain that they simply are a popularity contest and not a representation of true talent, they are always fun to read and a great way to keep the pot stirring. If you need gigs to check out as December, and 2014, wind its way to a close RA posted upcoming gigs from their entire DJ roster so you can be sure to check out where their hot-shots are playing next.
Via Resident Advisor